Hairballs in the cat
Every cat suffers from hairballs from time to time. Hairballs in themselves are not a big deal, but the swallowed hairs can cause irritation to or blockage in the gastrointestinal tract. We provide tips on how to prevent your cat from regurgitating lots of hairballs.
How do stuck hairballs in cats occur?
Hairballs are most common in adult, long-haired cats. Cats wash themselves throughout the day and ingest a lot of hair as a result. Most hair is defecated by the cat, but sometimes hair remains in the stomach. These can clump together and cause irritation. The cat regurgitates these hairs to relieve the irritation.
Hairballs look like a stretched clump of hair the color of your cat's fur. In the stomach, a hairball is really a ball. Because the hairball is regurgitated through the esophagus, it looks like an elongated sausage.
What are the symptoms of a stuck hairball in a cat?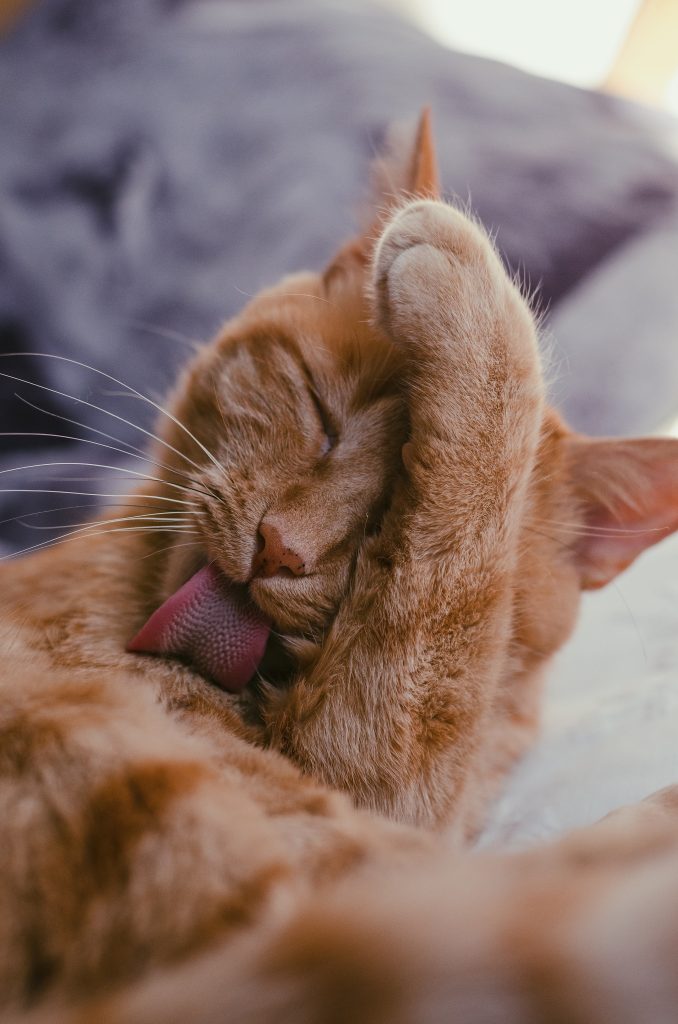 Normally, a cat can vomit out the hairball on its own. There are a number of symptoms by which you can tell that a hairball is bothering your cat, including
attempts to vomit
Not wanting to eat
Painful belly
Difficulty pooping or not going to the litter box anymore
Wanting to eat (cat) grass
If you continue to recognize these symptoms, but no hairball is coming out, it is wise to have research done. In fact, it could also be that your cat ate something crazy that is now causing constipation.
When in doubt, always contact your veterinarian.
What if the cat's hairball doesn't come out?
When you come to the vet he/sh will begin with a physical examination. If your cat is otherwise doing very well, we can try medication to help the hairball to pass. By laxating, your cat will hopefully defecate the hairball. In rare cases, it may be necessary to surgically remove the hairball. Sometimes on physical examination we have evidence of a true blockage of the gastrointestinal tract. Then we will recommend having an X-ray of the abdomen so that we can get a better picture of this. With chronic constipation, we need immediate surgical intervention.
Tips to prevent hairballs in cats
There are some tips that can help ensure that hairballs are less likely to form in your cat's stomach.
Anti-hairball paste This is a mild laxative that ensures that the hair in the stomach and intestines of your cat can be discharged more easily. For long-haired cats who suffer a lot from hairballs, we recommend using this preventively once a week.
Brushing regularly The more loose hair you brush away, the less hair your cat will ingest and the less your cat will suffer from hairballs.
There are certain breeds that are more likely to suffer from hairballs. These are usually the long-haired breeds like the Maine Coon, the Ragdoll and the Persian. You should not be surprised if your cat occasionally regurgitates a hairball. However, regular vomiting can be a symptom of underlying conditions. Keep a close eye on the symptoms and make an appointment early if you don't trust it.
If you have further questions about hairballs in a cat, please do not hesitate to contact us.