cat friendly clinic
We understand very well that going to the vet can be very stressful for a cat. To make the visit as pleasant as possible for you and your pet, we follow the guidelines of the International Society of Feline Medicine (ISFM). This makes our clinics accredited Cat Friendly Clinics.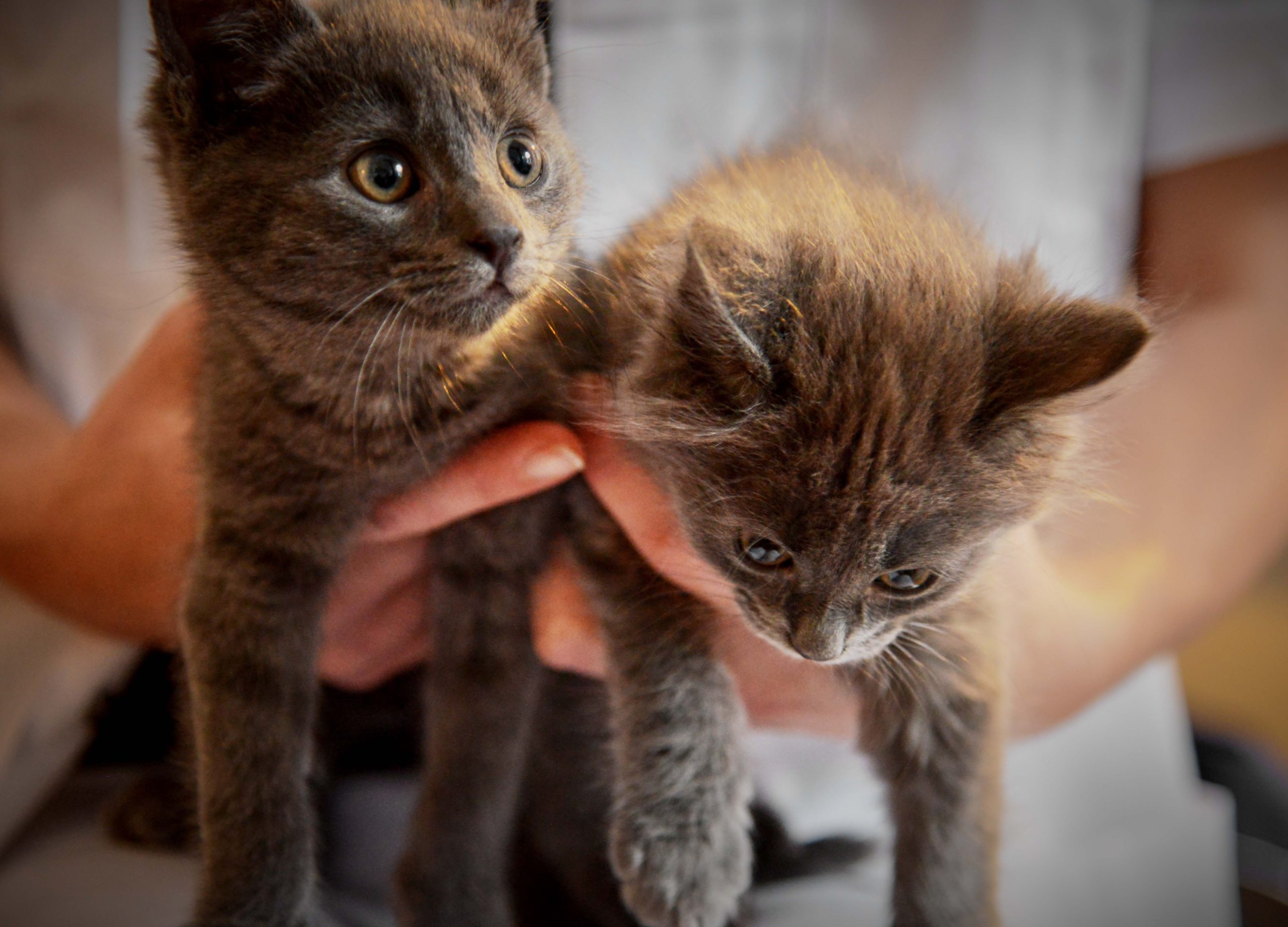 What is a Cat Friendly Clinic?
The ISFM is an international organisation that supports and educates veterinarians and nurses in optimising feline medicine. In addition to organising training courses and providing scientific information on diseases, the ISFM considers it important to inform both cat owners and specialists about feline behaviour. Their goal is to minimise stress for cats, especially during visits to the veterinarian. The Cat Friendly Clinic accreditation was created to achieve this goal.
This accreditation has three levels: Gold, Silver and Bronze. The difference between the three is the number of adaptations made in the clinic to make it more comfortable for cats. More information can be found here.
Why a Cat Friendly Clinic?
Cats can find it difficult to be taken out of their familiar environment. They quickly feel unsafe and are sensitive to new smells and sounds. Most cats prefer peace and quietness and can be very good at being alone. The presence of dogs can also cause them a lot of stress.

An accredited Cat Friendly Clinic has staff that is trained to provide a professional level of cat care. The clinic itself has taken measures to ensure that a cat feels safe.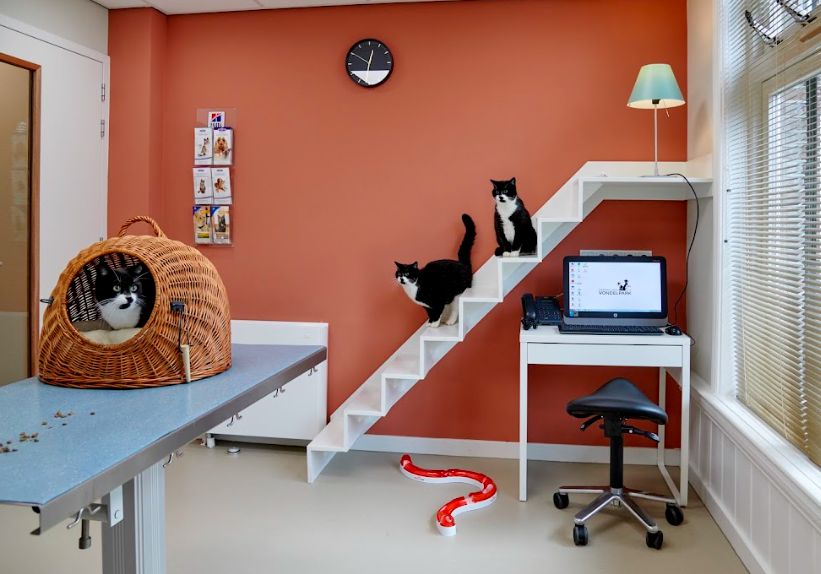 Which measures has De Dierenkliniek taken?
Our team is highly experienced and trained in providing high-quality feline medicine. We understand the fears and needs of cats and know how to treat them with the right care and attention.
Our veterinarians Miriam Dieperink and Mariana Gomes have been appointed as so-called 'Cat Advocates'. The Cat Advocate is the point of contact for both cat owners and the rest of our team, and supervises compliance with the Cat Friendly standards. We have also taken measures in our clinics to ensure that your cat feels safe there.
Dierenkliniek Vondelpark
We are proud to announce that as the first and only clinic in Amsterdam, we have been awarded a Gold Status Cat Friendly Clinic. This means that in addition to following a demonstrably high level of continuous education in feline medicine and purchasing equipment specifically for cats, we have also made adjustments to the practice itself. We have a separate entrance, waiting room, examination room, and hospitalisation area for cats. This prevents cats from coming into contact with dogs (and their odors). We keep the cat examination room as calm as possible, always provide a soft blanket for your cat, and use the calming pheromones of Feliway throughout the practice. Sometimes even soothing cat music will be played.
Dierenkliniek Spaarne
Dierenkliniek Spaarne is awaiting the Silver Status Cat Friendly Clinic accreditation from the ISFM. We have a separate waiting room for cats, which is equipped with special cat parking spaces. These parking spaces are at eye level, so cats cannot see what is happening below them. This helps to keep them calm. We strongly advise you to use these spaces. We take the time for your cat, use soft blankets to calm them down, and use Feliway throughout the practice.
There is no other clinic in Haarlem and surrounding areas that possesses a Cat Friendly accreditation. If you want to see for yourself what we can do for you and your cat, you are always welcome to take a look.
We unfortunately cannot eliminate all stress of a visit to the vet for your cat, as part of the stress already arises during the journey. But we will always inform cat owners as well as possible about their animal, so that together we can ensure that cats feel at ease at the veterinarian. Because a relaxed cat is invaluable.
If you have any questions or would like to use our special consultation and waiting room for cats, please contact us.
Are you familiar with our preventive care plan for your cat?
Better care than cure. That is why we have developed the Happy Pet Health Plan especially for your cat!