Vacancies
Are you ready for a new step in your career? Then take a good look at our vacancies. Is there no vacancy in which you recognize yourself? You can always send us an open application.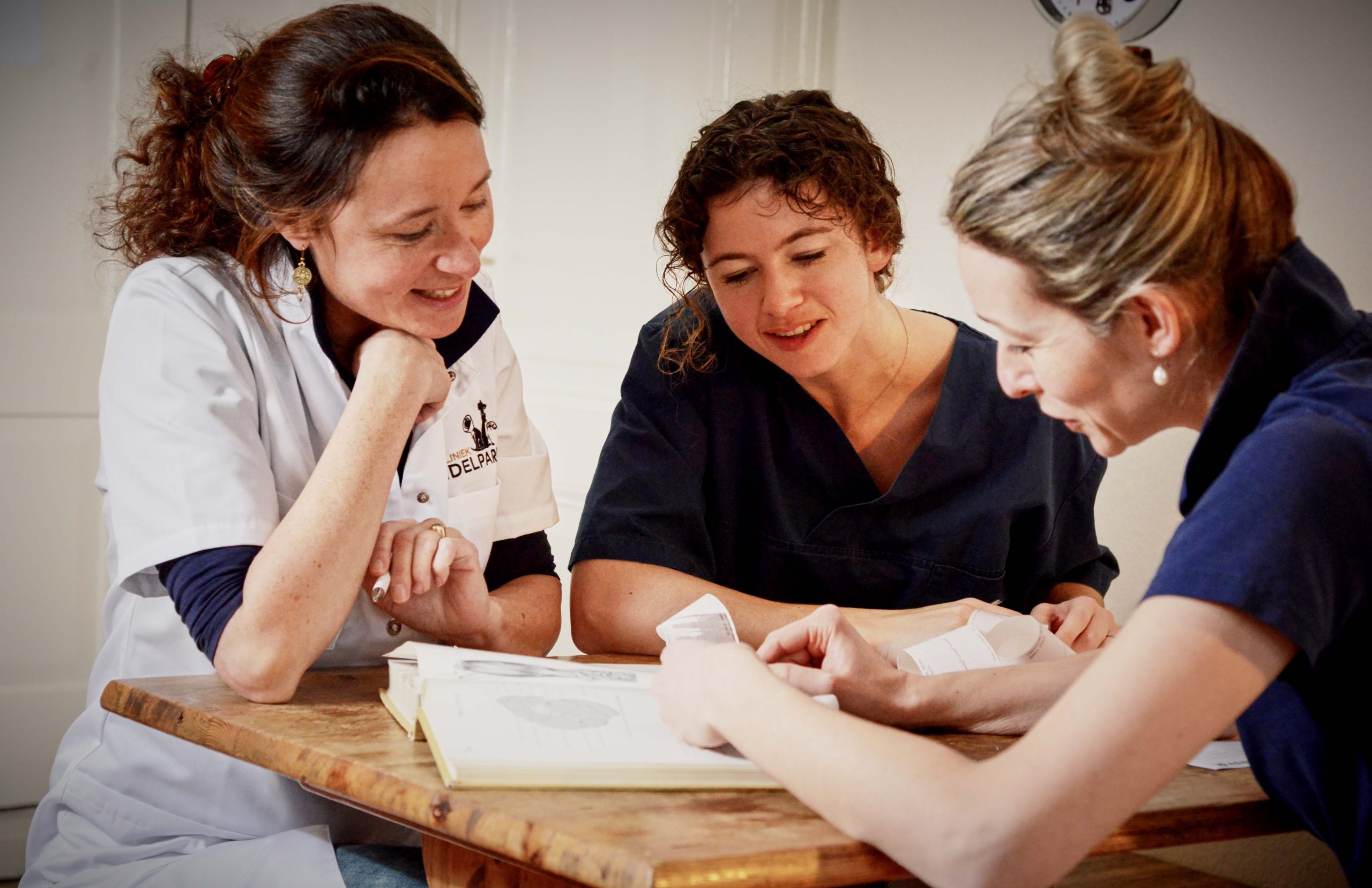 Will you come work with us?
Working at The Animal Clinic means working in a great team in a modern clinic with plenty of room for your own initiative. Our strength lies in giving just that extra bit of real attention to animal and owner and we combine this with the latest developments in veterinary medicine. In addition, we believe that a close and varied team is the basis for a successful clinic and a great place to work.
We believe in cheerfulness, openness and honesty – both among ourselves and in contact with animal owners. We closely monitor developments and work on the principle that preventive care is better than curative care.

Elsje Peletier – owner and veterinarian
Vacancy Veterinary technician; location Spaarne –
FULFILLED
Dierenkliniek Spaarne is a modern clinic located in Heemstede. The atmosphere is warm and homely. The animal is our focus, but the owner who comes along is just as important. Dierenkliniek Spaarne is the smaller sister of Dierenkliniek Vondelpark (Amsterdam) and exists since November 2019. In a short time we have managed to establish a good name and a loyal, growing clientele. We are looking for an independent and customer-friendly veterinary technician with a sense of humor, who wants to make a nice step in his or her career. Read more.
Vacancy Veterinary technician; location Vondelpark
In the vibrant heart of Amsterdam-Zuid, in a beautiful location, you will find Dierenkliniek Vondelpark. Dierenkliniek Vondelpark is the oldest clinic in Amsterdam, but it doesn't show: we have a spacious and modern clinic with a warm homely atmosphere. Every animal feels right at home. We are a veterinary clinic for high-quality veterinary medicine that meets the needs of pet owners. Read more.
Internship at De Dierenkliniek; location Vondelpark and Spaarne
De Dierenkliniek continuously offers internships for Veterinary technicians in training and medical students. We offer a varied internship where you will have the opportunity to develop yourself within all aspects of the profession. In addition, we are a recognized training company with a lot of experience in training future veterinary technicians and veterinarians. Are you interested in an internship or would you like to do your internships at one of the clinics of De Dierenkliniek? Send an e-mail with your motivation and CV and you will hear from us as soon as possible!