About us
In addition to giving the best care for your pet, we find it very important to make the experience for both animal and owner as pleasant as possible. Read more about how we do that below or contact us may you have any questions.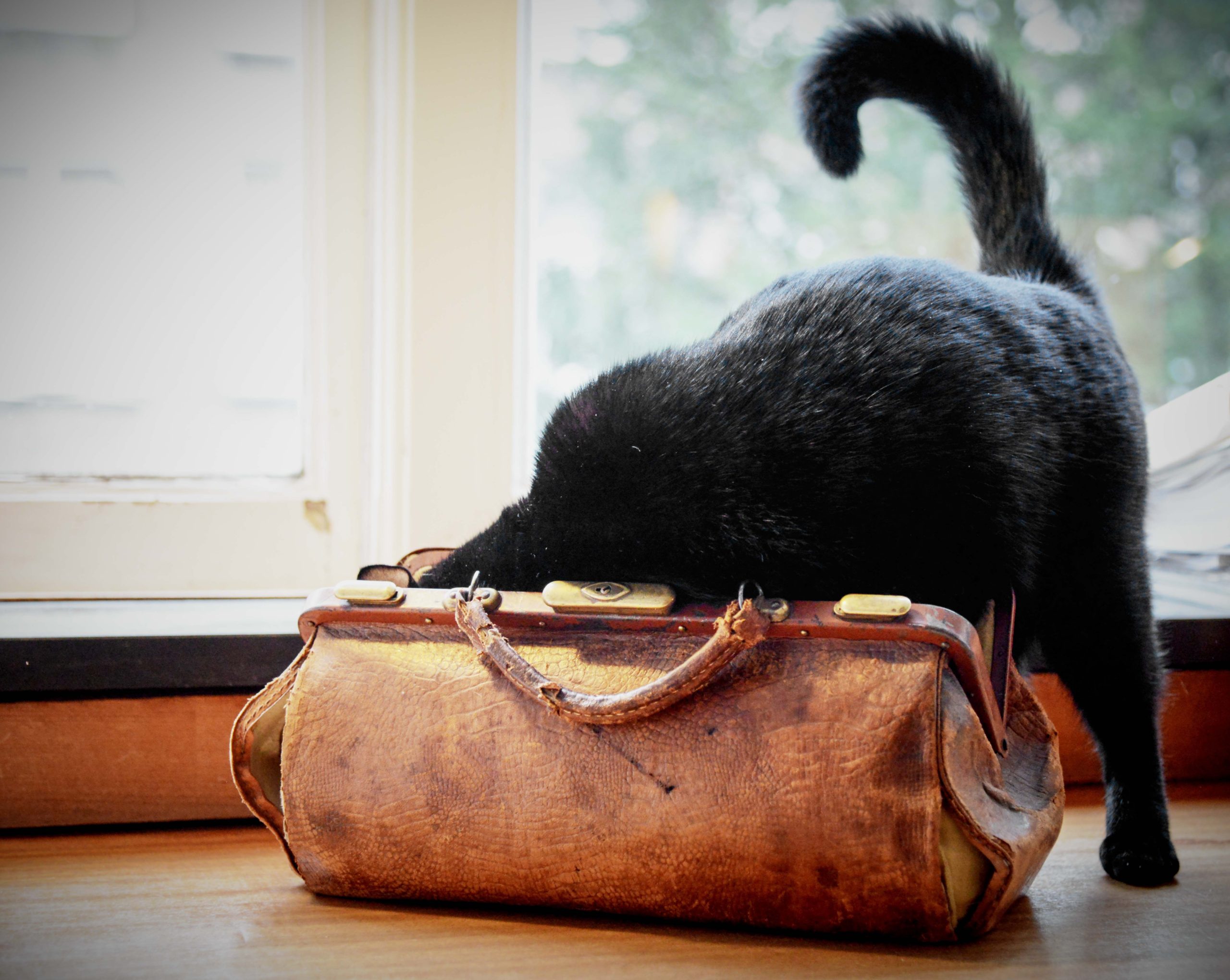 Feel at home at our clinics!
We believe in happiness, openness and honesty both among ourselves and in contact with pet owners. Our clinics are a center for modern and high-quality veterinary medicine. Thus, we use the most modern equipment, act with knowledge of the latest (international) insights in veterinary medicine and strive to limit the use of antibiotics. Research and treatments will be done in consultation with pet owners at all times. Our team makes every effort to ensure that your pet feels comfortable and at home with us.
Our veterinarians are there for everyone: we apply market-based prices and charge adjusted prices for people with limited budgets, where possible in cooperation with the municipality or animal welfare authorities.



"Our goal is to optimise your pet's health and satisfy you, the owner. Our intrinsic motivation lies in giving just that extra bit of truly personal attention to animal and owner."

– Elsje Peletier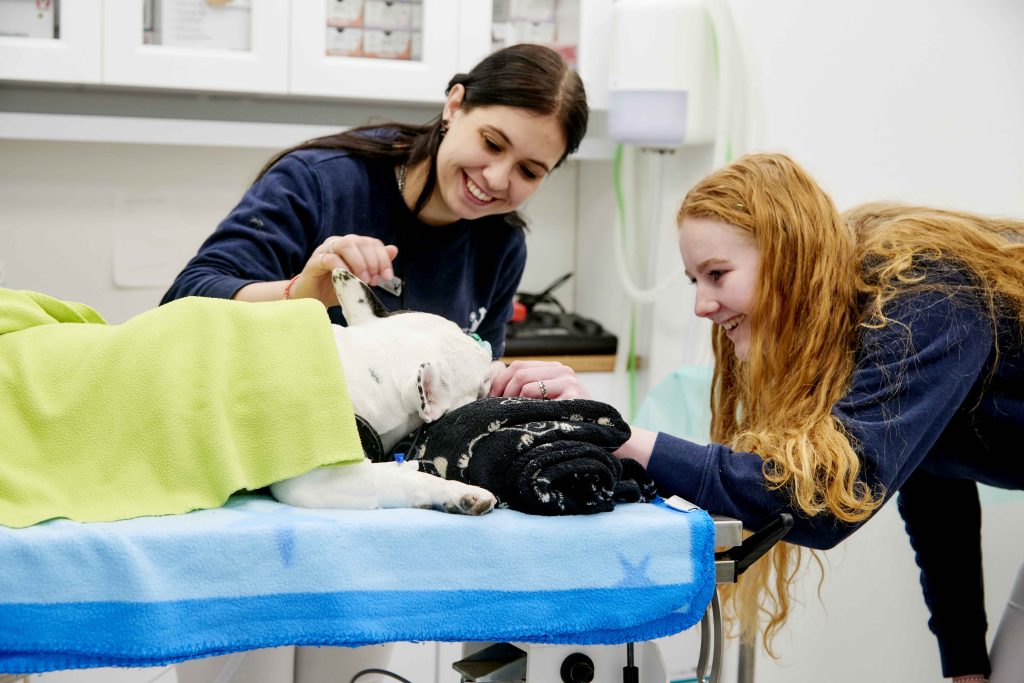 The history of De Dierenkliniek
In 1928, when the veterinarian was still there primarily for farm animals, Dr. Johannes (Jan) Gajentaan opened his doors to the dogs and cats of Amsterdam. That was quite revolutionary for the time. In addition to being a veterinarian, Dr. Gajentaan was also a writer of (medical) animal books. Around 1935 he wrote the humorous book "Next patient! At the vet's office". The well-known Dutch illustrator Jo Spier drew the little dog on the front cover of this book. This same dog is to this day part of the logo of our clinic. From 1950, Dr. Gajentaan also became known as the Amsterdam Sinterklaas and the first "national" television Sinterklaas. Dr. Gajentaan's son took over his father's clinic and successfully continued it into a clinic that practiced veterinary medicine at a high level for that time. He also wrote a book, "Minor Ailments in Dogs and Cats," which many newly graduated veterinarians like to have on their bookshelves. In 1983, when he became a professor in Utrecht at the Faculty of Veterinary Medicine, he sold the clinic.

After the Gajentaan family, Roderick Jansen and then Menco Heun have been owners of the clinic. Menco Heun, previous owner of current owner Elsje Peletier, was a veterinarian who was there 100% for the animals for almost 30 years. Some of our loyal clients even remember him! A bon vivant who had made his hobby his work and who held job interviews in front of the fireplace at the clinic with a glass of wine.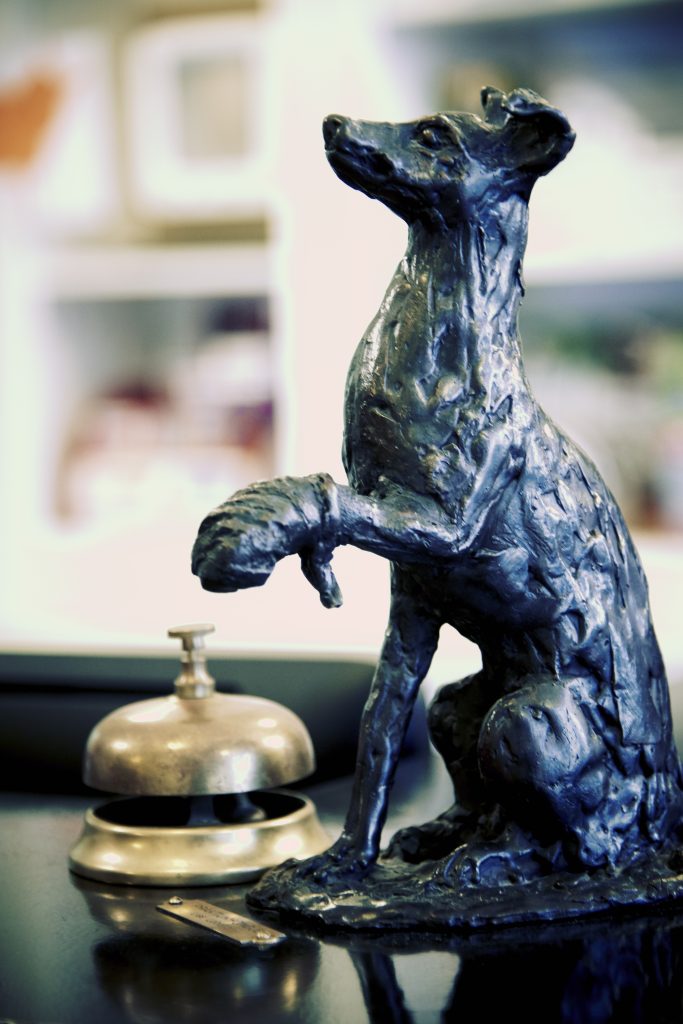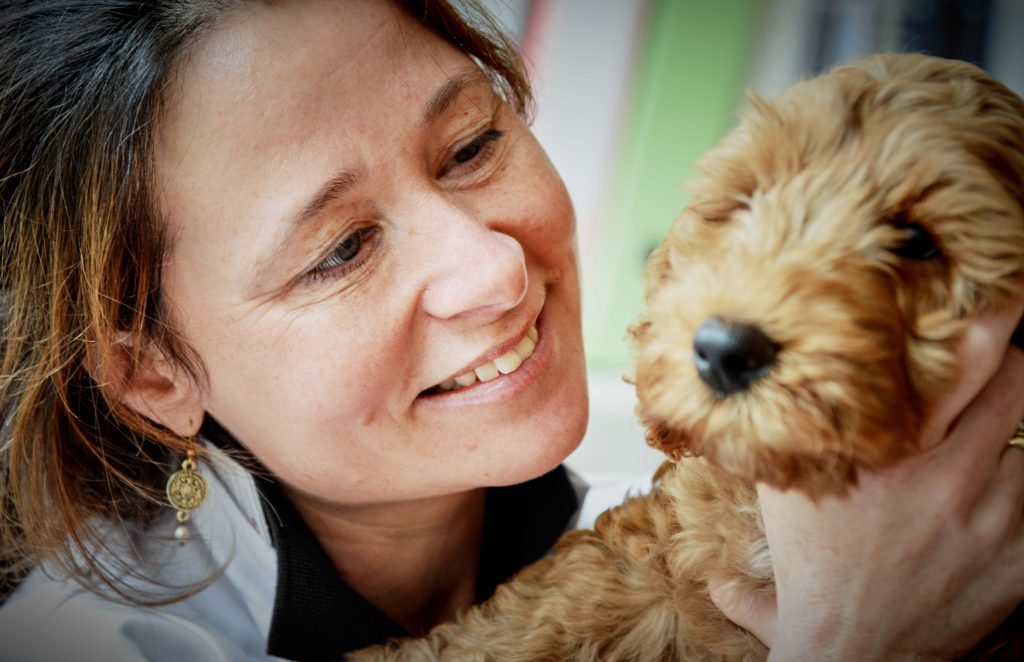 In 2012, Elsje Peletier took over Heun's clinic and grew it into a first- and second-line animal care center of very high quality.

Elsje is a very enterprising veterinarian, by whom proper care is always delivered with a smile. In 2018, the clinic grew out of the old building on Johannes Verhulststraat and we moved to a larger, beautiful building on Sophialaan. Not much later, Dierenkliniek Spaarne was a fact, our little sister in Heemstede.
Did you know that we perform best-in-class laparoscopic surgeries?
In these 'keyhole' surgeries, you operate by inserting a camera through a small hole in the abdominal wall. As a result, animals have less damage and recover better.