welcome to dierenkliniek vondelpark
Welcome to Dierenkliniek Vondelpark. We treat your pet with love and are also very involved with you as its owner. Your pet can come to us for almost all veterinary treatments. In addition, we will answer all your questions and go the extra mile to meet your needs. We are proud to say that for the third time in a row we have been voted best veterinarian of North Holland!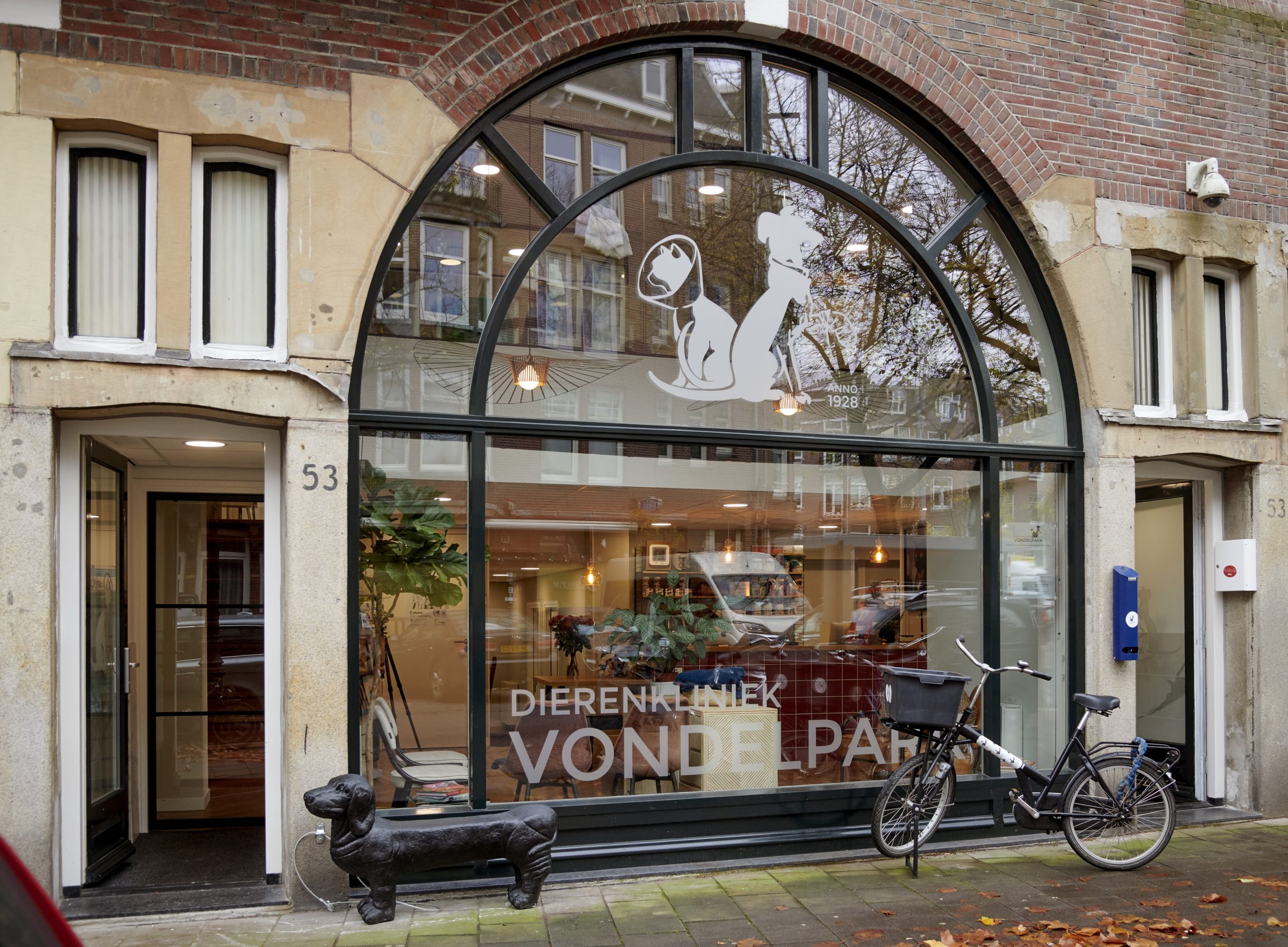 Your committed vet clinic in Amsterdam-Zuid
Are you looking for a specialised veterinary clinic in the Amsterdam-Zuid region? Then Dierenkliniek Vondelpark is exactly what you are looking for! Our practice is centrally located next to the Vondelpark.

At our veterinary clinic, you and your pet come first. We take plenty of time for you. Feel free to drink a delicious cup of coffee or tea while we take care of your pet. In addition, our team is always available to answer your questions. We do our utmost best to make the experience for both pet and owner as pleasant as possible. Through our knowledge and experience, we ensure that your pet receives the best possible care. Our practice breaths our core values: knowledge, attention and warmth. All this we like to do with a healthy dose of humor.

Would you prefer your pet to stay in its familiar surroundings? Or is it not possible for you to come to one of our clinics? Within a radius of about 4 km from our practices, we simply come to your home! As one of the few vets in Amsterdam, we still carry out house visits.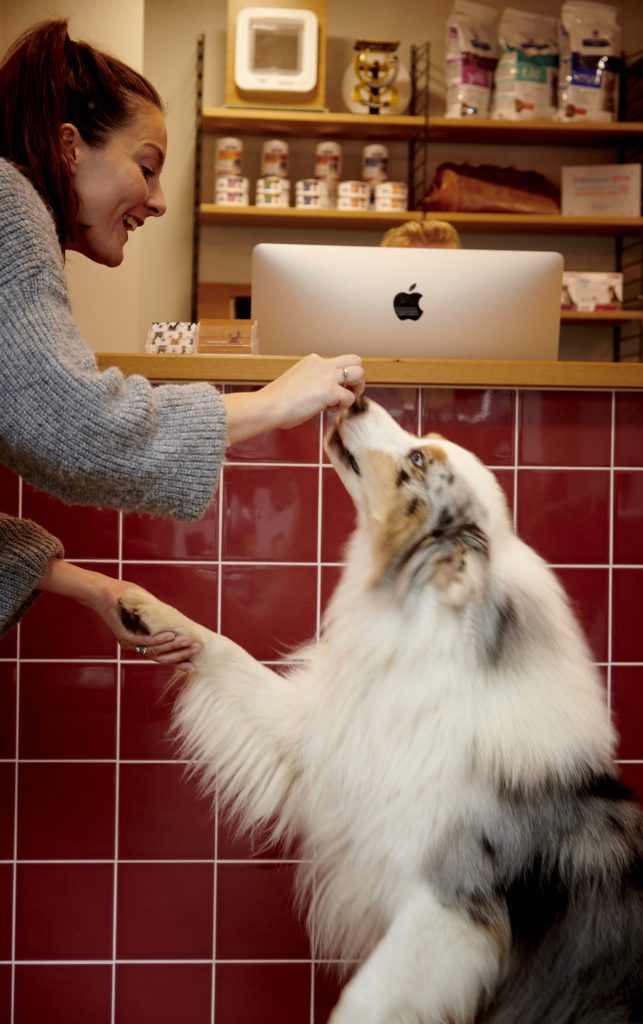 The specialist clinic brimming with expertise in the Amsterdam-Zuid region
Our close-knit and experienced team is at your service every day! We have a lot of expertise in different areas. For example, we perform orthopaedic surgery but we are also specialised in dental treatments, ultrasound and dermatology. What makes Dierenkliniek Vondelpark unique is its experience and expertise in laparoscopic surgery. Our veterinarians Babette Ravensbergen and Elsje Peletier can tell you all about it. Our latest equipment allows us to perform keyhole surgery even better. This new technique ensures a faster procedure, less pain after surgery and less risk of complications. This allows us to help your pet even better!
See more information about surgeries at our clinics.
However, prevention is always better than cure. We give a lot of attention to preventive care!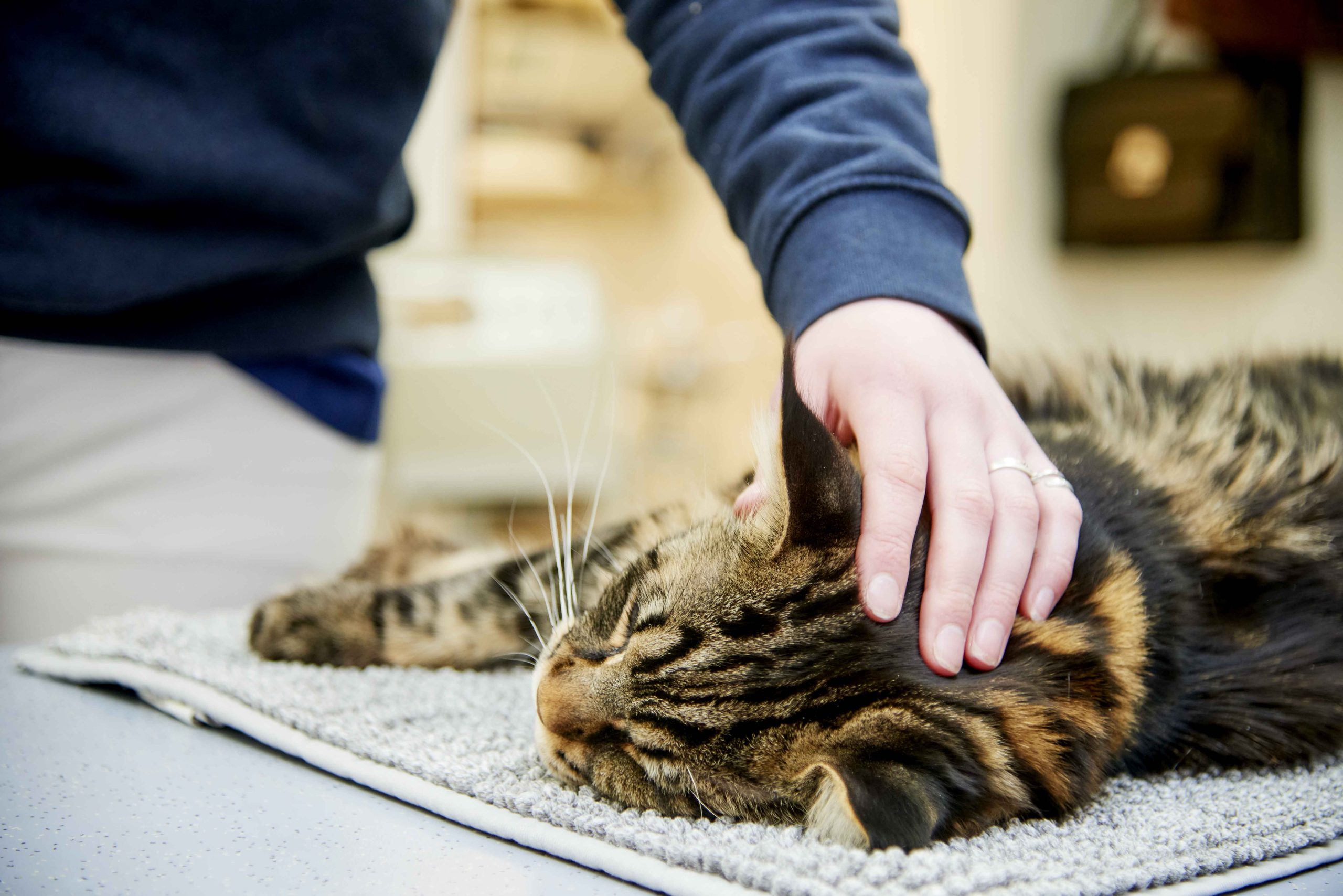 Taking your cat to the vet
A visit to the veterinary clinic is not the favourite hobby of many pets. Especially for cats, it can be a stressful experience. They find it awkward when they are taken out of their familiar surroundings. To make them feel as safe as possible, our team is specialised in practicing high-quality cat medicine. We are therefore proud to call ourselves a Cat Friendly Clinic!

Gold Status Cat Friendly Clinic
Our veterinary clinic is the only clinic in Amsterdam with a Gold Status. Why is our veterinary clinic so pleasant for cats? Our team has post-graduate education in cat medicine. They treat your cat with proper specialist care and attention. In addition, we have special equipment for cats. And last but not least, we have taken special measures in our practice. Through a separate entrance, consultation and waiting room, specially equipped for cats, we provide a safe environment. This prevents cats from getting into contact with dogs or other animals. This special waiting room is equipped with cat parking spaces. There is also a soft blanket for your cat and we use Feliway's soothing pheromones throughout the veterinary clinic. This way, we make the experience as pleasant as possible!
Also interesting
When will we see you at Dierenkliniek Vondelpark?
Book an appointment with one of our veterinarians right away! We have clients from all over Amsterdam and beyond.
House visits
It is also possible for our veterinarian to come to you. We visit you throughout the Amsterdam-South region.