Happy Pet Health plan
Preventive care and regular check-ups are very important for your dog's health. That is why we have developed the Happy Pet Health Plan especially for your dog. This way, we can keep a close eye on your dog and you will not be confronted with unpleasant surprises. Take advantage of attractive discounts and convenience offered by the plan!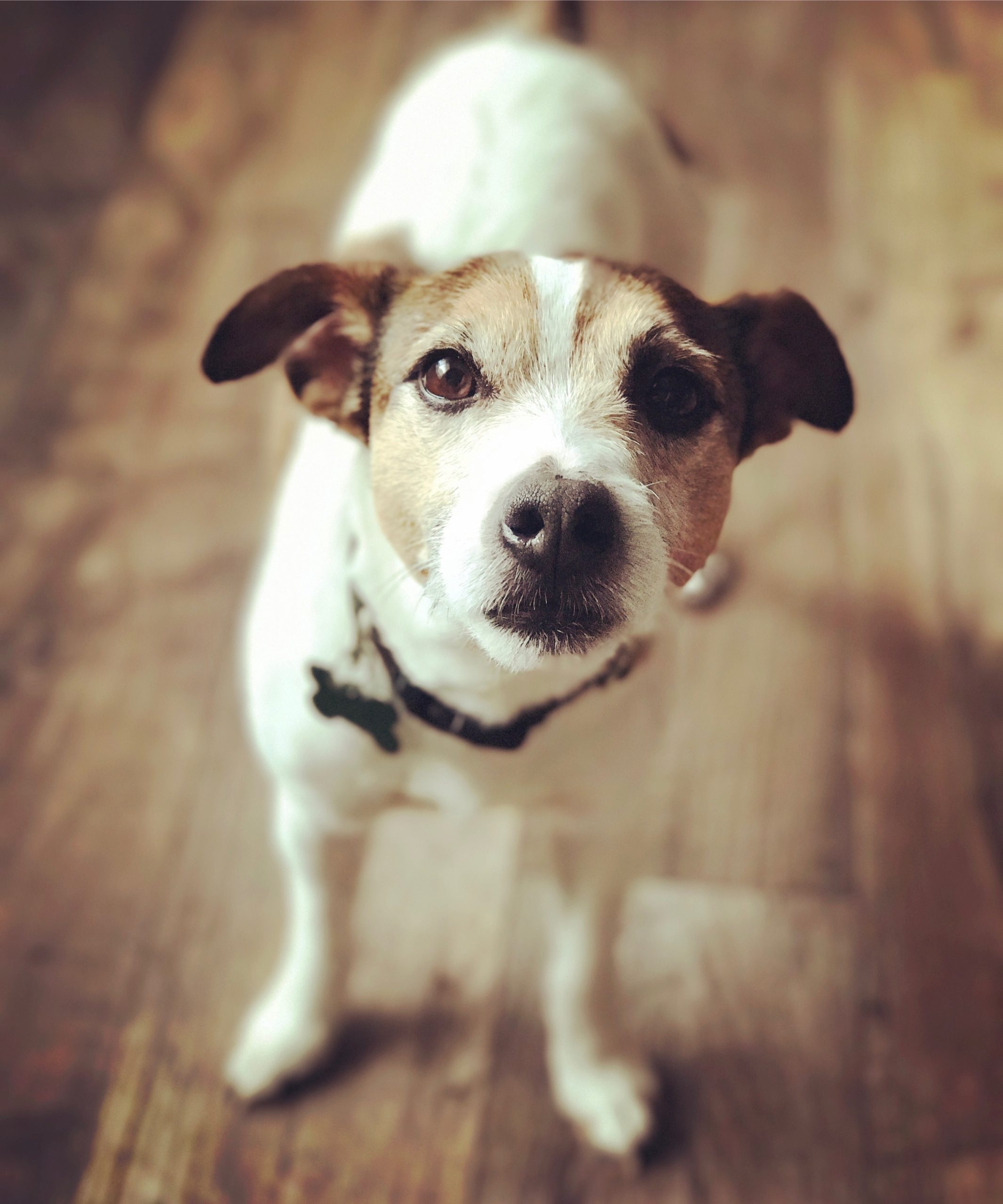 Our offering for your dog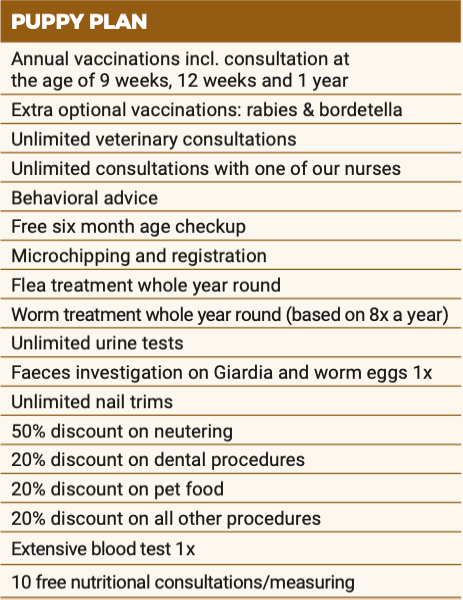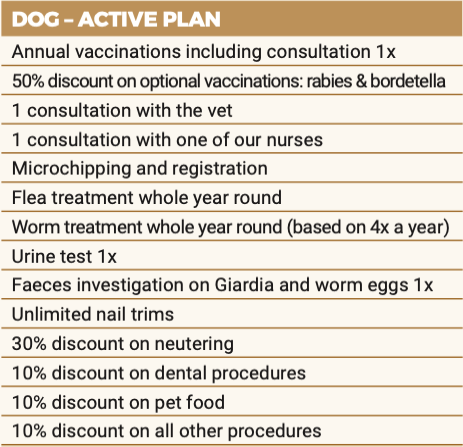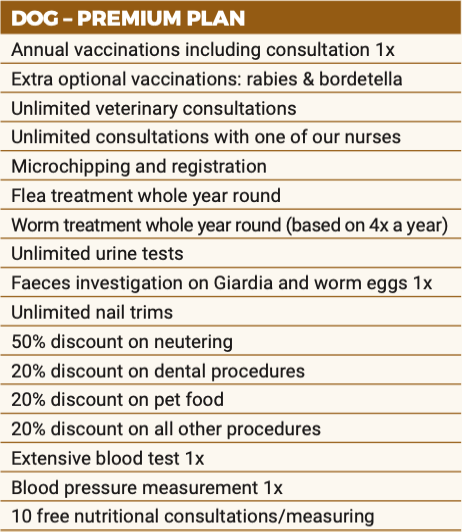 Our Happy Pet Health Plan is not an insurance!
Please note that our Happy Pet Health Plan is not a pet insurance. It is a preventative healthcare plan that you can only use at our clinics. With the Happy Pet Health Plan, you ensure that your pet gets all the proper preventive care he or she needs, and benefit from attractive discounts.
Are you looking for pet insurance? Then take a look here to find out which insurance is most suitable for you (website is in Dutch).