Parasite control for dogs
Parasite control for dogs
Parasites can be very annoying to our loyal four-legged friends. In some cases, they have only a limited impact on your dog, but certain parasites can cause severe discomfort or even illness. As an owner, you can also be affected. That's why the right preventive care is important to prevent and control parasites in your dog. De Dierenkliniek will provide you with all the necessary information and care.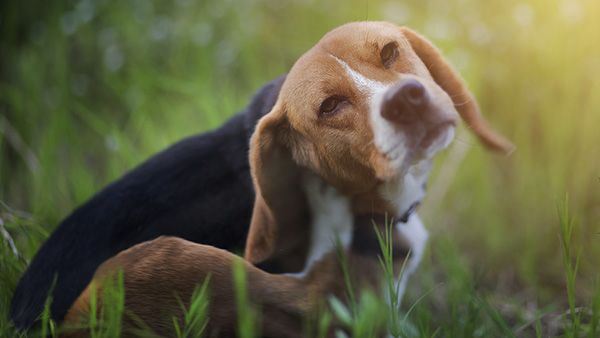 What is a parasite?
Parasites are organisms that can only reproduce at the expense of a plant or animal. In the case of an animal, they live either on the skin (external parasite) or in the intestines (internal parasite) of the animal. Common external parasites in dogs are fleas, ticks and mites. Common internal parasites include giardia, roundworm and tapeworm.
Preventing or controling of parasites
Some parasites can be easily prevented, while others can only be treated curatively when your dog is infected. Each parasite requires its own treatment. At De Dierenkliniek we have all the knowledge to inform and help you with the right (preventive) care.
Read on the different pages how to best combat parasites in dogs. If you have more questions about this topic, please feel free to contact us!