Behavioural advice for the dog
Dogs, how wonderful they are!
Unfortunately, not every dog has an easy life. Some have a trauma to deal with, experience chronic stress or are frustrated. If this occurs, dogs may show unwanted behaviour, which is often perceived as annoying to the owner. Examples of unpleasant behaviour are biting, excessive barking, incontinence, demolition, pulling on the leash or hypersexual behaviour.
Do you experience any of the above, or is there any other reason for you to want to tackle or prevent behavioural issues with your dog? Our behavioural expert Caitlyn Immerzeel is at your disposal! Caitlyn is specialised in dog behaviour through extensive training and applies various training methods to help you and your four-legged friend get through life together more easily.
What can you expect from our behavioural counseling?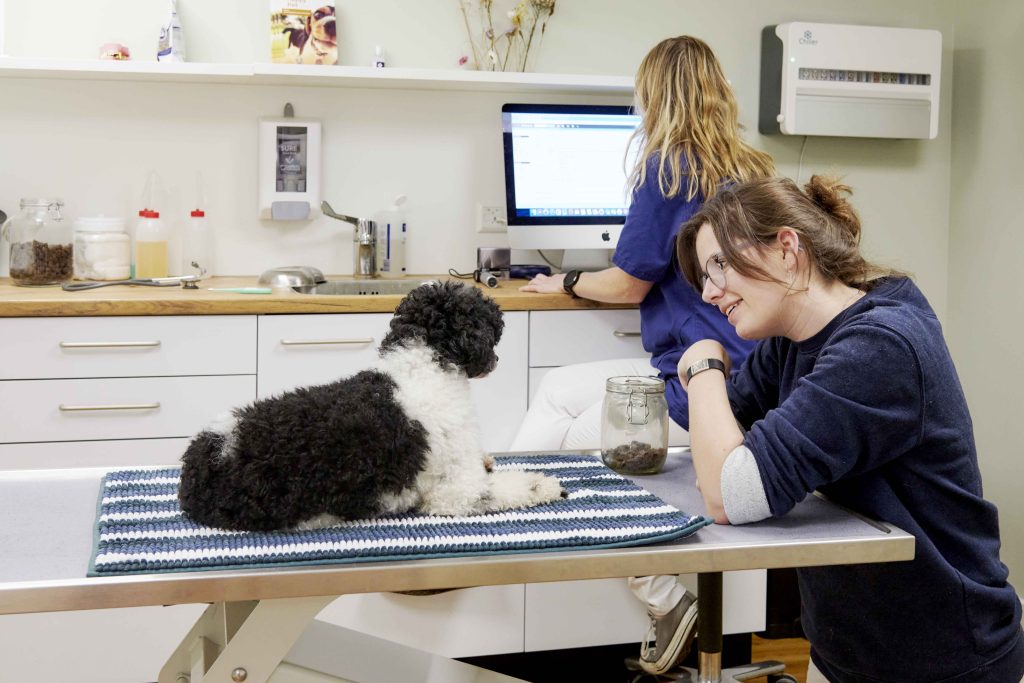 As every dog is different, so is every treatment. Caitlyn will create a tailor-made programme for your dog. The programme starts with a free intake interview. In principle, this conversation takes place by phone. During this call you will explain your specific case and together you will determine when and how to start the programme. Also, you will be explained what to expect and the costs of the programme suggested.
In general, behavioural counseling will take place at one of our clinics, but in some cases it is better to do it outside or at your home. This will be decided in consultation with Caitlyn. Home consultations are done within a 4 km radius.
Would you like to know more? Then please contact us!