NUTRITIONAL ADVICE FOR YOUR cat
What does your cat eat?
Nutrition plays a very important role in your cat's health and well-being. In addition to the importance of a good daily diet, there is also special food that helps treat various conditions. Consider problems such as bladder stones, osteoarthritis, obesity, stress or skin problems. There are various medicated feeds that are formulated in such a way that, for example, it dissolves bladder stones, keeps cartilage in better condition so that your cat is less painful when walking, contains fewer calories, or keeps skin in better condition due to additions of omega-3 fatty acids. Sometimes just a change of food is enough to keep the problems under control and no medication is needed at all.
Customized advice
What diet does your pet actually need? The supply is enormous and as an owner it is often very difficult to make a responsible choice. What should you actually pay attention to? Our nurses Kelly de Klerk and Nicole van den Dolder are qualified nutritionists. You can ask them all your questions about diet and preventive feeding. They can give you personal advice on the best diet for your cat and the amount of food you can give your pet.
In order to provide personalized nutritional advice for your cat, we work with Feedwise. Feedwise is a unique and independent online calculation program, developed by one of the two Dutch veterinary nutrition specialists, that makes it possible to recommend an appropriate diet for every animal in every stage of life and with every condition (or combined conditions). For you, this means that during your visit to one of our clinics, we can provide even more customized nutritional advice for your kitten, adult or senior cat.
Does the food I am currently feeding meet my cat's specific nutritional needs?
Is the daily amount of food appropriate for my cat's current weight and age?
How can I help my kitten grow responsibly?
How can I make my cat lose weight responsibly?
Do the above questions sound familiar to you? With FeedWise, we have an appropriate answer in no time. Both for healthy animals and animals with special nutritional needs. FeedWise also contains specific modules for the responsible weight loss for cats or the growth of kittens. Together we will search for the diet that fits best and makes you and your cat happy. We evaluate the progress and, if necessary, make adjustments along the way. Read more about the nutritional advice we can offer you.
We look forward to supporting you and your pet in the sometimes frustrating search for the right diet.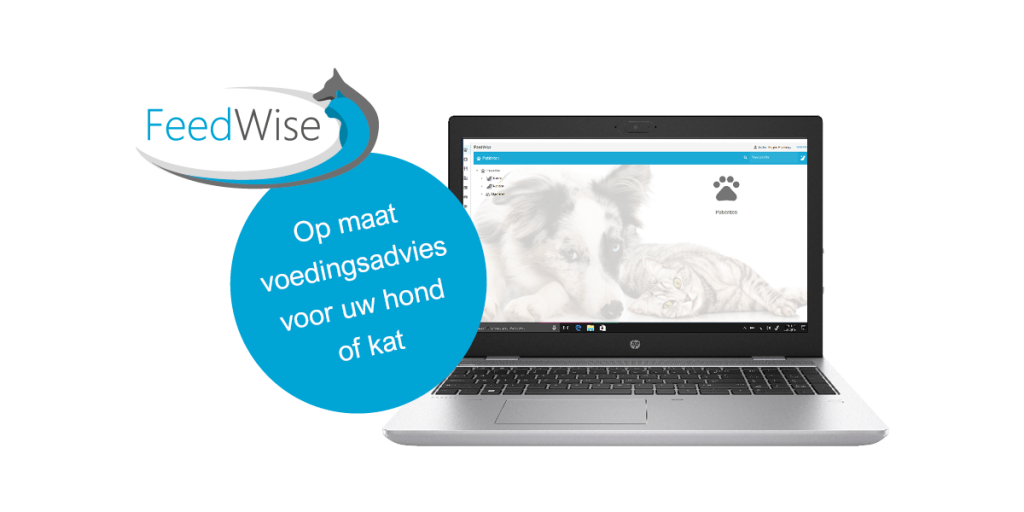 Obesity in cats
Obesity in cats is a common problem and poses serious health risks. We have all the knowledge to help keep your pet at a healthy weight or move toward a healthy weight.
Risks of obesity in cats
Overweight cats face the following risks:
Diabetes
Bladder stones
Bone and joint problems such as osteoarthritis and arthritis
Increased risk of cardiovascular disease
Factors overweight cat
There are a number of factors that can cause cat obesity, namely:
Poor condition
Increased risk of diabetes
Bone and joint problems such as osteoarthritis and arthritis
Increased risk of cardiovascular disease
Increased risk of lung problems
Increased anesthesia risk
Tips
Do not offer food indefinitely but give a number of portions per day. This way you keep control over what your cat ingests. Also be hesitant with snacks!
Play with your cat to encourage exercise
Feed your cat special food for neutered or spayed cats
If you have questions about your cat's diet and/or weight, don't hesitate to contact us!