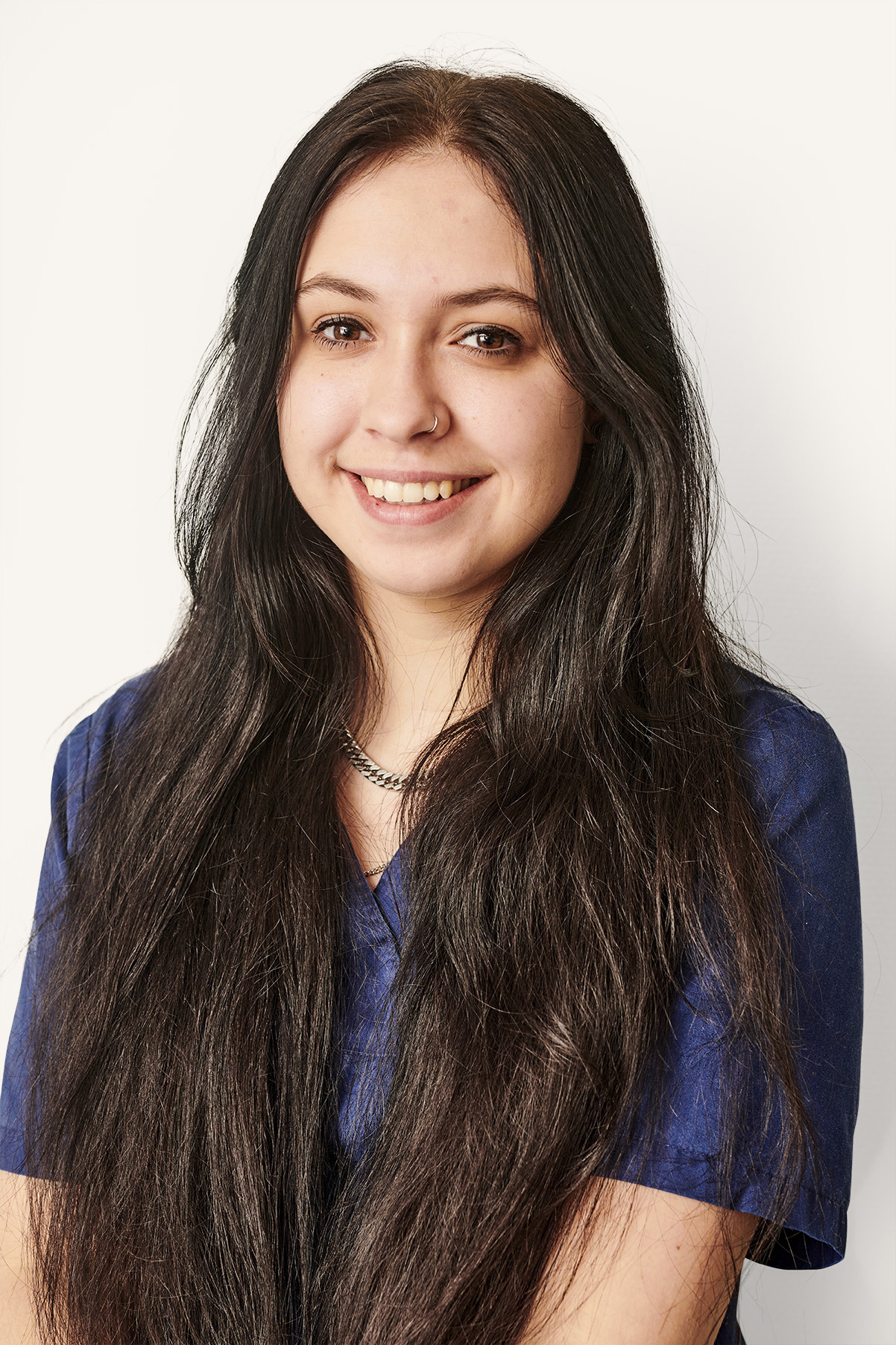 Nicole van den Dolder
Hi everybody,

My name is Nicole van den Dolder. I am currently still living at home with either my mother or my father along with my sister. At my mother's house I also live with my dog Kitara and my two cats Kachina and Kanaka.

I joined De Dierenkliniek in September 2020. Before this I worked at Dierenkliniek Westwijk in Amstelveen. When I came to apply here I immediately got a very warm and welcome feeling. The vet clinic really stood out for me! I usually work at Dierenkliniek Vondelpark, but sometimes you can also find me at our clinic in Heemstede.

In May 2020, I graduated as a veterinary technician with nutrition as a specialisation. I obtained additional certificates for being nutritionist from Royal Canin and Hill's as well. Also, during my studies I obtained the certificate Competent keeper of Dog and Cat. I am happy to help you with a tailored nutritional advice for your beloved pet.

I have experienced a lot of crazy things during my job. For example, a dog (Maltese) who had bladder stones, but they were really big. If you grabbed the bladder you could hear the stones rubbing against each other; it sounded like a bag full of marbles. Fortunately, we also experience very nice things, such as a C-section of a cat. Being able to bring a total of 4 healthy kittens to life together with my colleagues is so special.

Besides working, I have a passion for motorcycles and gaming. I put together my own computer at home. I completely unwind when I game. Going to work on a motorcycle is very convenient but most of all very fun. You know I am at the clinic when my green Kawasaki is in front of the door ;).

I hope to meet you and your sweet four-legged friend soon!