We have once again achieved the gold certificate for Cat Friendly Clinic!
We do everything we can to make your cat's visit to the vet as pleasant as possible. This has led to our Vondelpark vet clinic being able to call itself a Cat Friendly Clinic for 8 years in a row, and even one with the gold label.

To obtain this certificate, we work according to the guidelines of the International Society of Feline Medicine. This means that in addition to undergoing demonstrable additional continuing education in feline medicine and purchasing equipment specifically for cats, we have also made adjustments to the practice itself. We have a separate cat entrance, waiting room, consulting room and admission facility. This prevents cats from coming into contact with dogs (and their smells). We keep the cat consulting room as quiet as possible. In addition, we always make sure there is a soft blanket ready for your cat and we use Feliway's soothing pheromones throughout the practice. Sometimes there is even a soothing cat music on.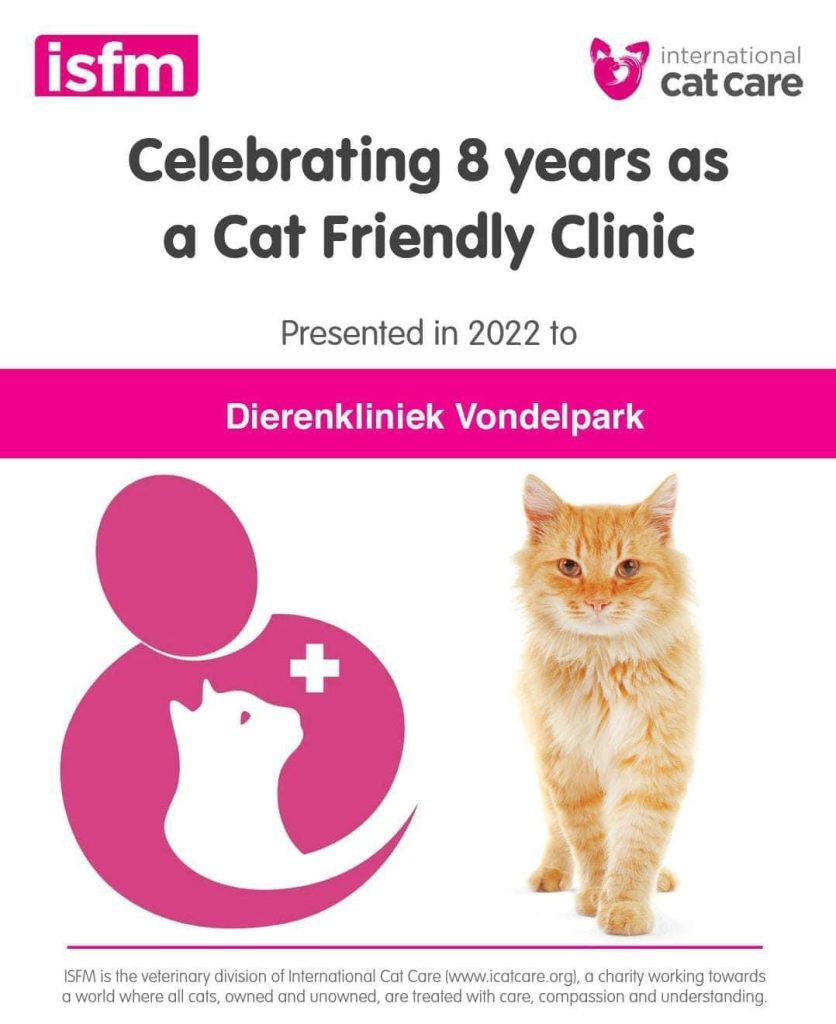 Our cat advocates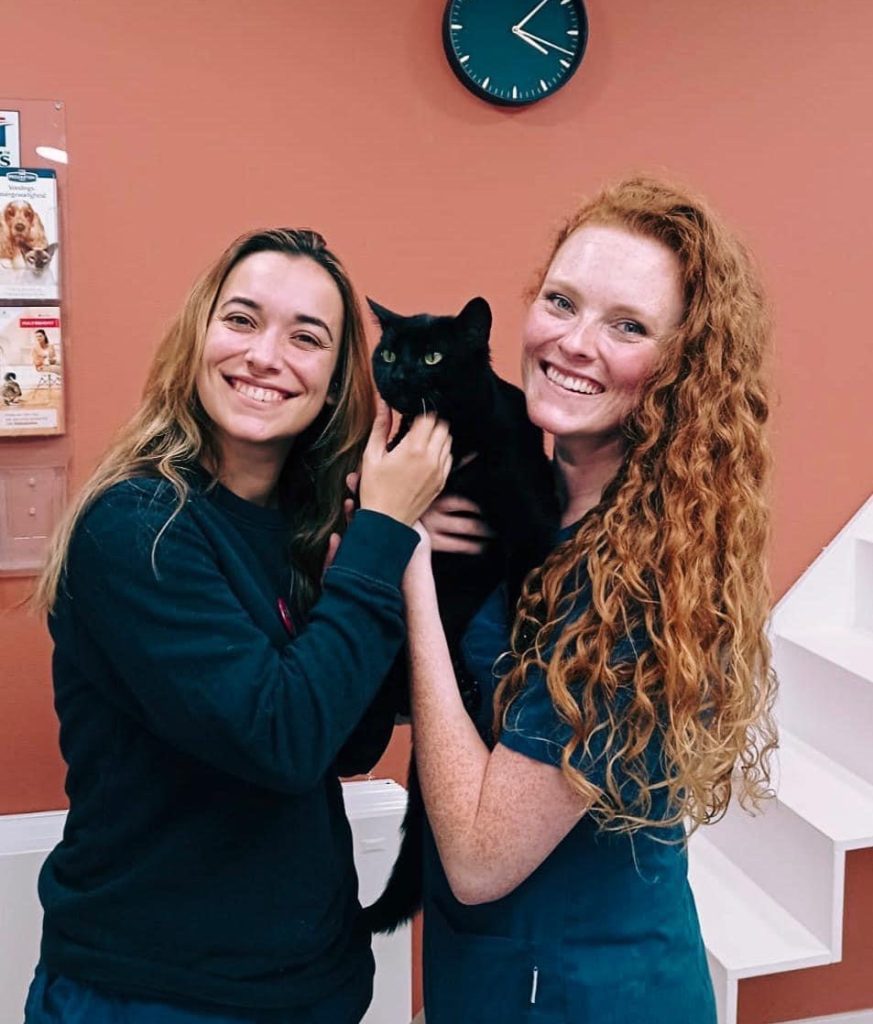 Following the guidelines of the Cat Friendly Clinic – Golden Status, we have appointed a so-called 'Cat Advocate'.
The Cat Advocate is the person who oversees compliance with the Cat Friendly standards and is the point of contact within the clinic (both for cat owners and colleagues).
The Cat Advocates at Dierenkliniek Vondelpark are our vets Miriam Dieperink and Mariana Gomes. They are on hand at all times to answer all your questions about Cat Friendly handling – both at your home and at our clinics – for you. But of course, the Cat Advocate is not the only person involved in our clinic, because being Cat Friendly is something we do with the whole team!
Read more about our Cat Friendly Clinics here!