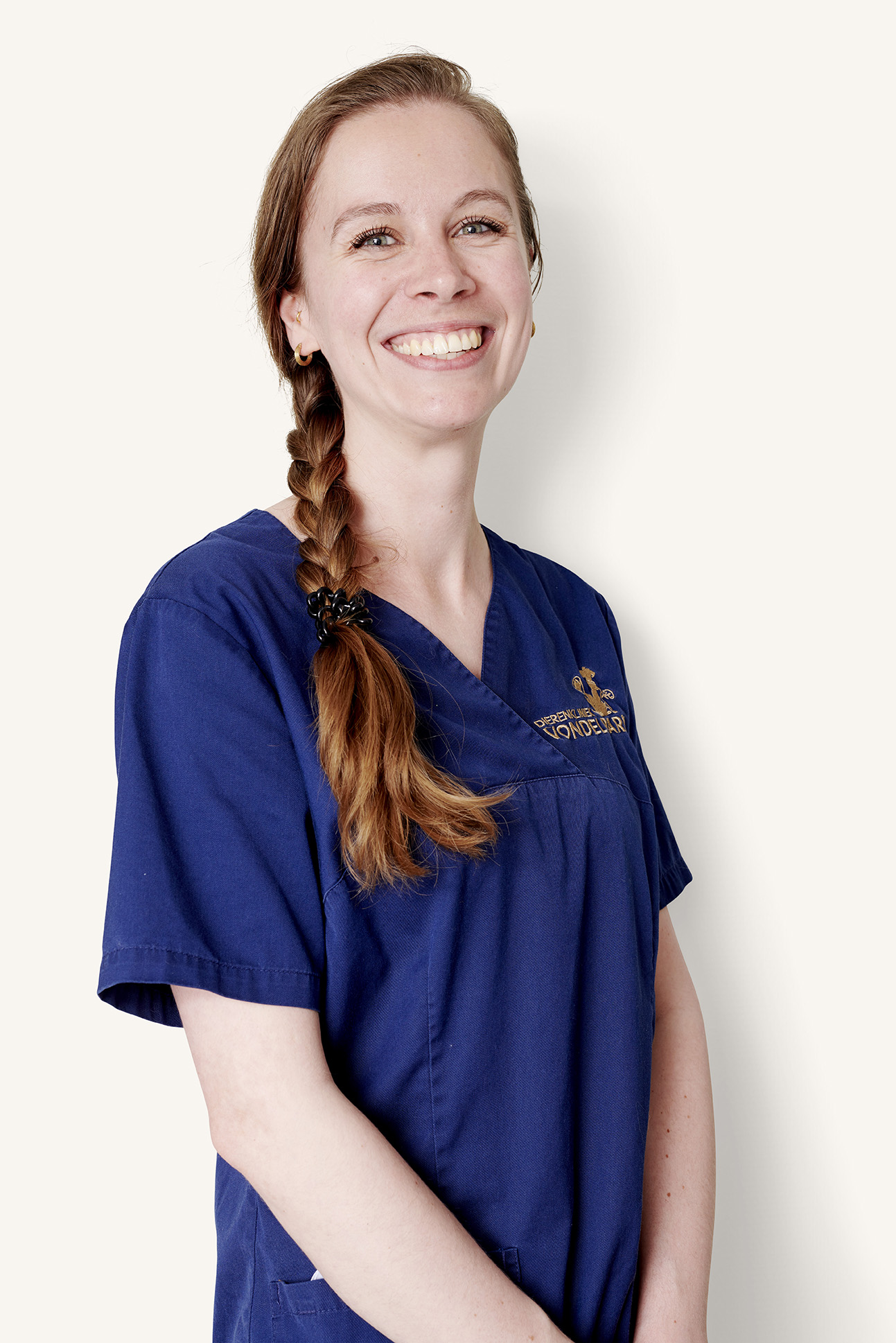 Marieke Drieling
Hi everybody!

My name is Marieke, I'm born and raised in Amsterdam. I unfortunately don't have any pets at the moment, but I do love them.

I joined De Dierenkliniek in January 2020. I had not done this work for 5 years and it seemed like a nice challenge to get back into practice. Before that, I worked in the hospitality industry for a while. In Australia (where I traveled and lived for 2 years, I even had plans to emigrate here) in a coffee bar and here in the Netherlands at Starbucks and Le Pain Quotidien. So customer service is in my blood.

I completed my veterinary technician studies in 2012. Ideally, I would like to become an animal physical therapist. To get there, I specialised in the topics of osteoarthritis, rehabilitation and movement therapy. That's something I enjoy immensely! This is for many owners still unknown territory, but here is a lot of opportunity to improve the quality of life of your pet. Do not hesitate to contact me about this.

My strangest experience here at the clinic is when an owner just didn't come to pick up his cat. That poor animal sat here all night. Fortunately, he did go home the next day.

What not very many people know about me is that I know a lot about music and coffee and have make-up as a hobby.

See you soon at the clinic!