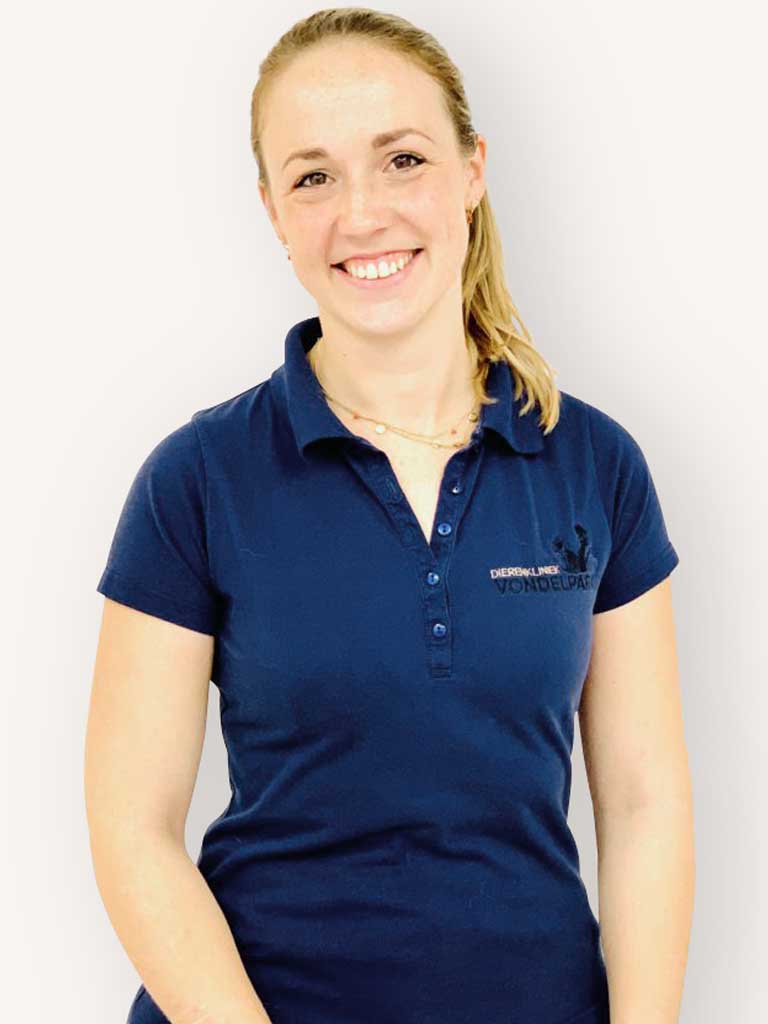 Loes de Nies
Ever since I can remember, I wanted to become a vet. People can tell you what is bothering them with words, but animals do this in other ways. And that is exactly what I find so challenging about veterinary medicine. You not only deal with the medical side, but also with animal behaviour and, of course, with the owners. In addition, the work as a veterinarian is incredibly diverse, allowing you to develop in different directions. My own interests lie particularly in dentistry, emergency care and animal behaviour.

During my internships, I had the opportunity to do an internship at Dierenkliniek Vondelpark. I was immediately hooked on the team, the expertise and perhaps most importantly: the clients! I therefore feel privileged to have been working here as a veterinarian for quite some time now.

Together with my husband, two daughters, dog and cat, I live in Amstelveen. To make the animal world even more complete, I also have two horses. At home, I spend a lot of time with animals and children and I also enjoy making my own clothes.