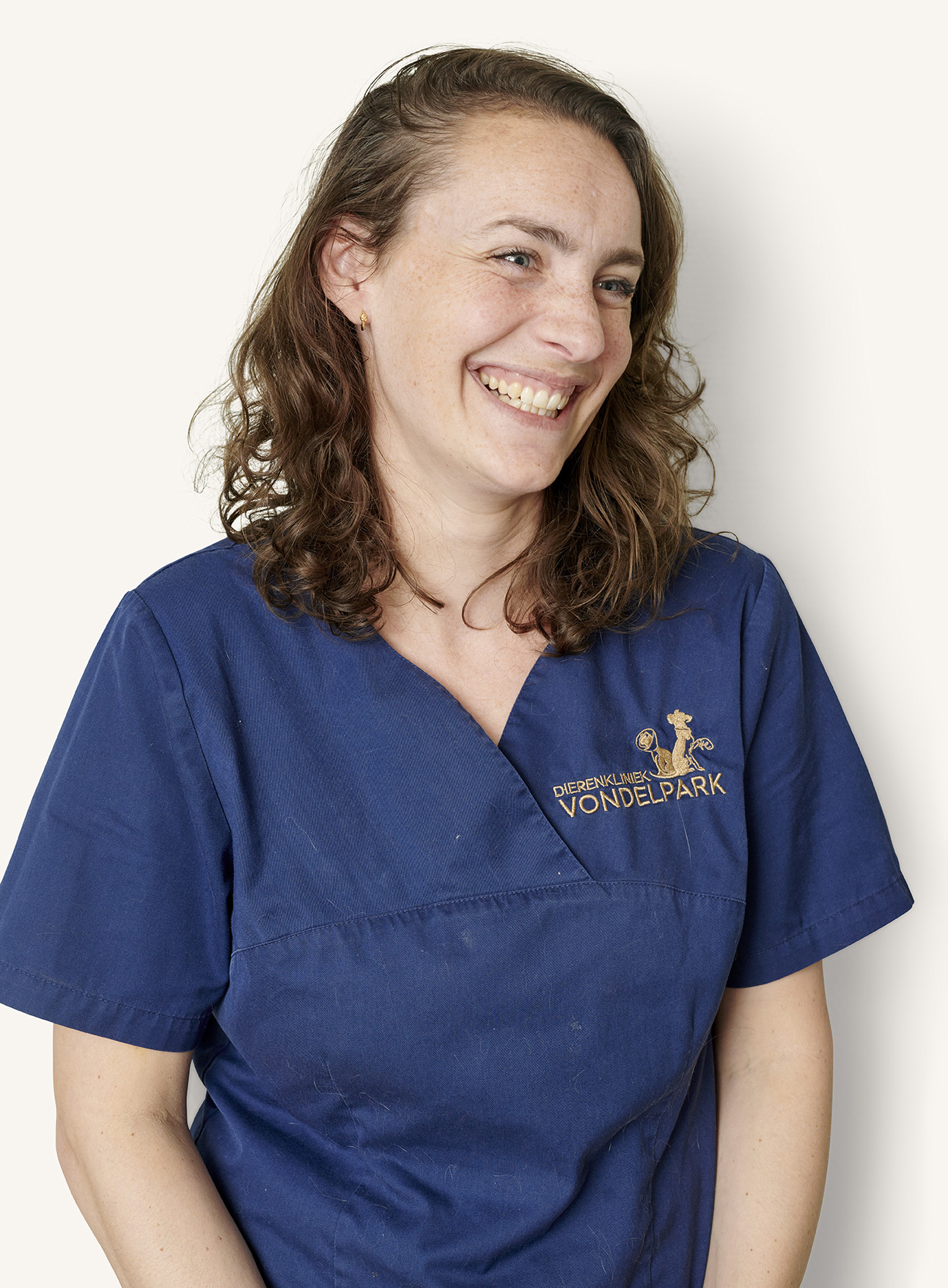 Femke Jansen
I'm Femke, together with my husband, two kids and cat Guusje, I live in Amsterdam, next to Artis. Then I often watch the 'big Guusjes' there with my kids. I have always had a fascination for animals. As a child, I wanted to make animals better so much that I would stick plasters on worms or bring dead moles in the garden back to life. I also enjoy travelling, dancing, skiing and horse riding.

In 2013, I graduated from Utrecht University. I like the variety of my work the most, I prefer to be in the OR, but also consultations with all the different people who come with their favourite four-legged friends make me very happy.

I started working at De Dierenkliniek in April 2022 – you can find me at both at Dierenkliniek Vondelpark and Spaarne. Before, I worked at several pet clinics in the Netherlands, including 5 years at Dierenkliniek Santpoort.

A fun moment at work was when a dog had an ileus (an obstruction of the intestines) due to possibly eating something he wasn't supposed to. I was operating and had found the affected part of intestine. When I made an incision over the intestinal part to extract the object, the object slowly emerged from the incision: it was a head of a toy horse looking straight into my eyes….

I look forward to seeing you and your pet at the practice!