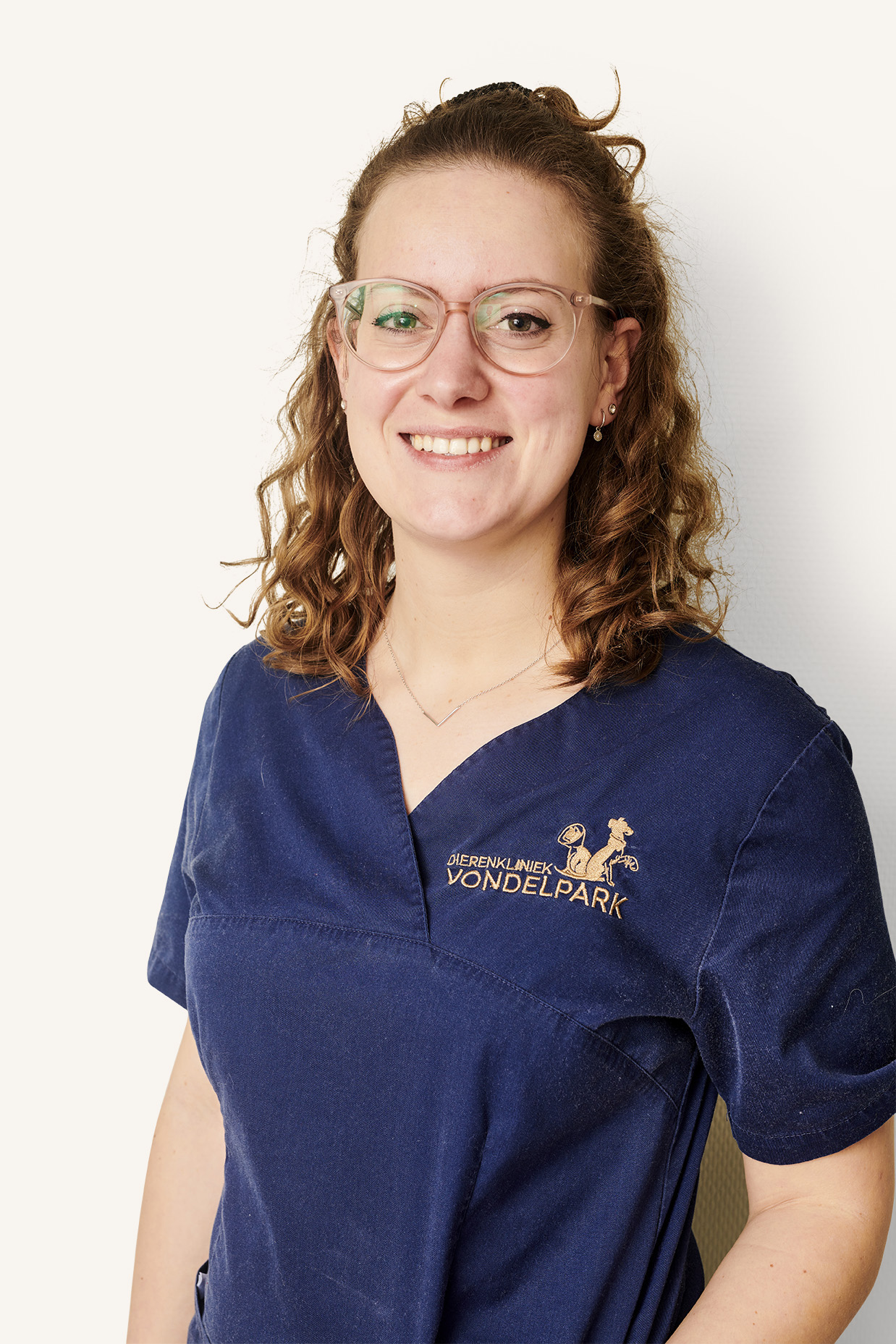 Demi Dreijer
Hi everyone!

My name is Demi and live with my boyfriend in the household of our cat Lucky. I have been working at De Dierenkliniek since November 2020.

Ever since I was little, I have loved being around animals. I did a lot of hobby grooming and always had many different pets at home. Veterinary technician was something I wanted to become later on, but when I had to choose a continuation education, I chose the beautician profession in which I enjoyed working until the end of 2020. I found out that I was missing something and went after my feelings to retrain as a vet nurse.

As excited as I was, I applied to De Dierenkliniek even before my first day of school. The vacancy stood out above the others, and also after my interview I kept a warm and involved feeling with the clinic. So not much later, I was hired to join the practice on a learning-by-doing basis. In April 2022 I received my diploma and I am officially employed as a veterinary technician.

Since then, my development has not stood still. For example, I keep myself busy with sourcing and started specialising in travel counseling and making pet passports. In 2023, I will focus on dermatology together with my colleague Lotte.

In my spare time, I like to go figure skating several times a week. I love meeting up with friends, but also get very happy with an evening on the couch with good food and a good movie. I enjoy working in the city but love driving into the quiet surroundings of my village in the evening.

I look forward to meeting you all at the clinic!