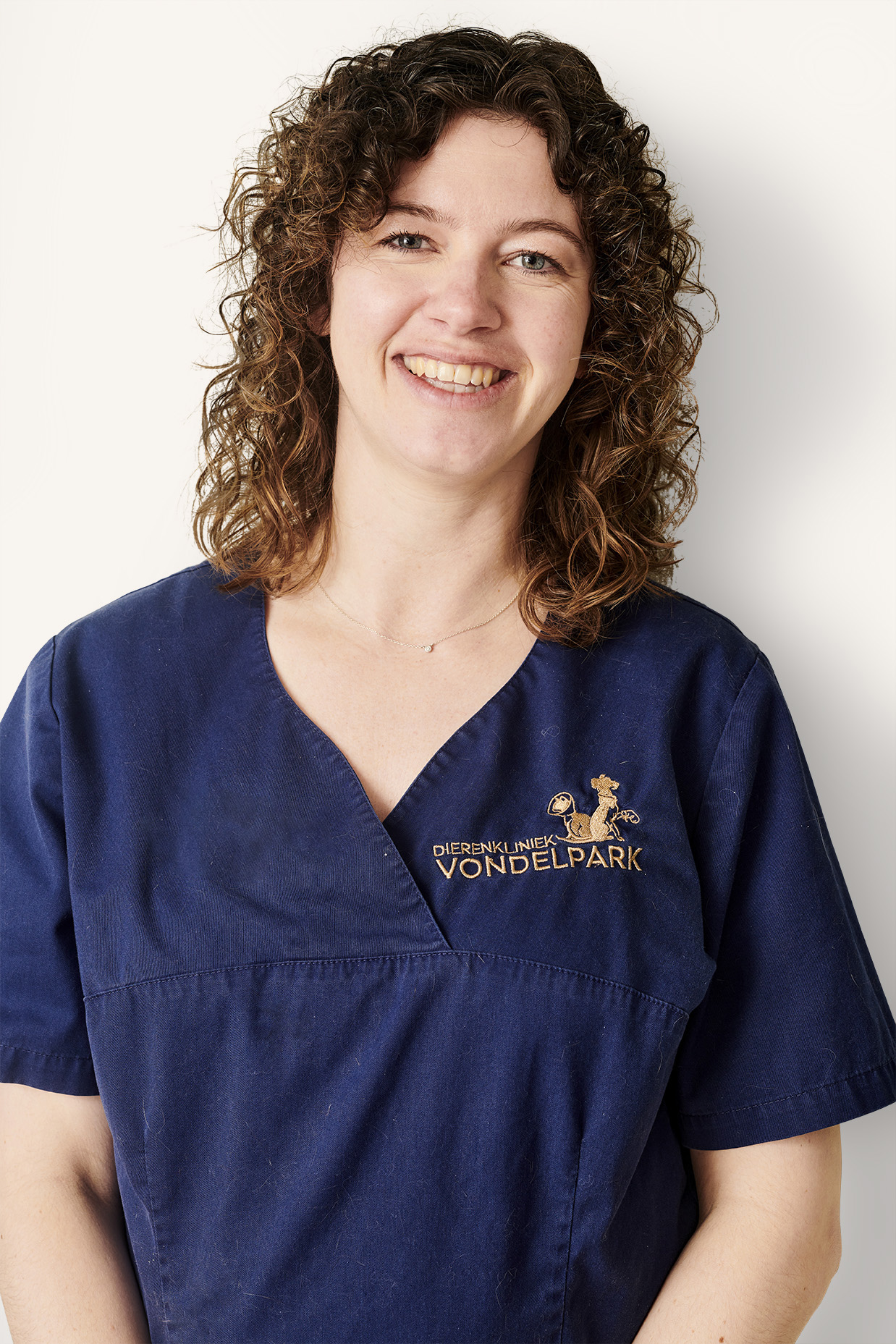 Cindy Reijne
Ever since I was young I have had all kinds of animals: dogs, rabbits, hamsters and even ducks. What not so many people know is that I even had a little chick of my own that followed me everywhere and slept on my shoulder. So for those around me, it was no surprise that I went on to study veterinary medicine. In 2013 I graduated from Utrecht University and was able to start working as a veterinarian.

During and after my studies I worked at the emergency clinic MCD. A veterinary technician from MCD worked at De Dierenkliniek and through him I started working here in 2013. I started with one day a week, and that worked out so well that I started working here more and more and I feel completely at home here.

Every day we experience funny and crazy things. From cats pressing bells when they want to eat to labradors jumping on the counter next to the computer, no single day is boring. But I also enjoy the contact with owners and the challenge of finding out what's wrong with an animal and then coming up with an optimal treatment plan together. And in between, I always get to cuddle with my patients!

Within the clinic I am specialised in ultrasound and dentistry, but I also do a lot of surgeries and love to spend a day in the consulting room.