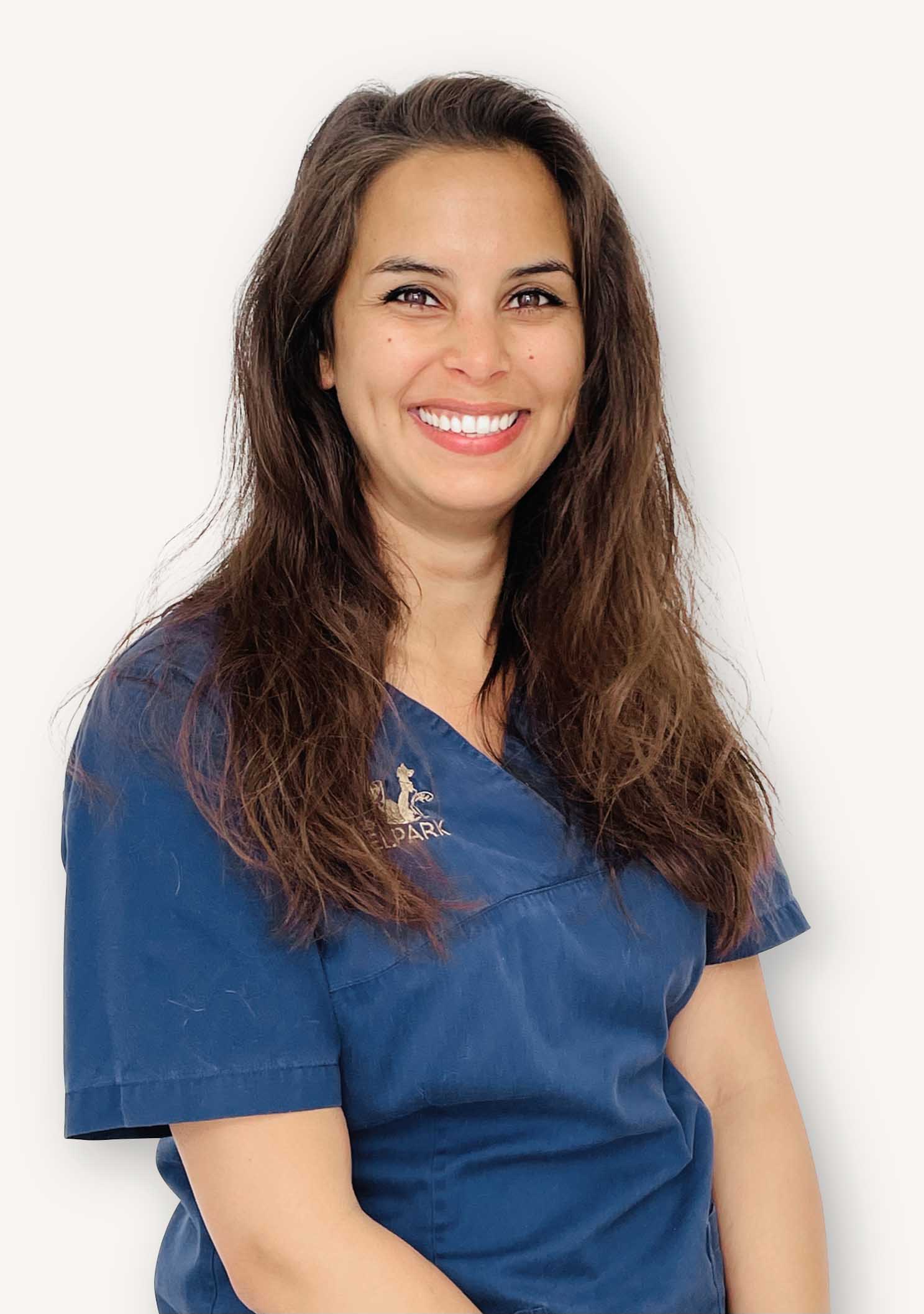 Celine esser
Hi, my name is Celine Esser and I was born and raised in Haarlem. I live with my boyfriend, our little son and our cat.

I joined the team of De Dierenkliniek in April 2021. My regular location is Dierenkliniek Spaarne so that is where you will find me most of the time.

In 2012 I graduated as a veterinary technician and I still do this work with great pleasure! After working for a while in an animal clinic in Alkmaar, I was looking for something closer to home and in recent years I worked in Haarlem and Santpoort and gained a lot of experience.

The strangest thing I have experienced is that a dog shook his head in the consulting room after which everything (walls, ceiling, owner, colleague and myself) was covered with blood. The dog was suffering from a blood ear and it burst open due to the shaking. At that moment we couldn't help but burst out laughing (by the way, everything went well with the dog, he was just relieved that the pressure was off!). The cleaning, on the other hand, was less funny, with all those white walls ;).

What I enjoy doing besides working is hiking in nature, watching movies, baking, doing some socialising with friends and family and snuggling with my little son.