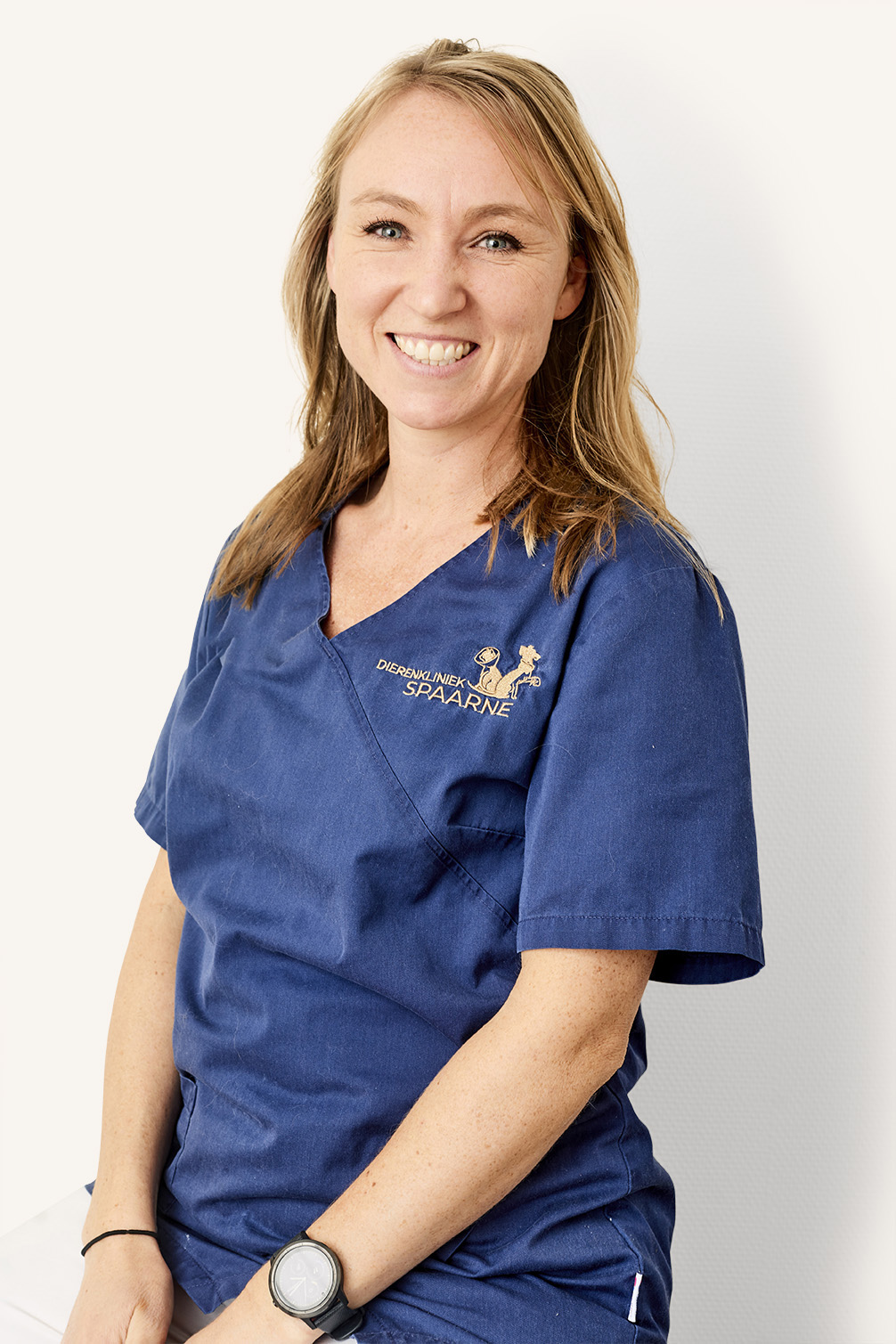 Babette Ravensbergen
As a child, I had an early interest in the medical world and was a big animal lover. So it was no surprise that I chose to study veterinary medicine. After the first draw, I studied veterinary medicine for a year in Gent (Belgium). After a year, I returned to our beautiful little country to continue my veterinary studies at Utrecht University. I alternated the hard studying with more practical work as a veterinary assistant. In 2013, I graduated. Shortly after, I was offered a job at a clinic in Hoofddorp and the following year I worked at a clinic in Haarlem for 5 years. From January 2019 on, I have be part of the fantastic team of De Dierenkliniek. You can find me both at Dierenkliniek Vondelpark and at Dierenkliniek Spaarne.

What really appeals to me in the profession as a vet is the contact with patients, but also with owners. I find it a challenge to come to a diagnosis and treatment together with the owner and a proper examination. Within veterinary medicine, my main interest lies in surgery. Among other things, I have mastered laparoscopy (operating with a camera).

Although in my spare time my husband, daughter and I like to travel the world to admire beautiful exotic animals, I prefer to ignore these animals at work. For instance, I once had a blue tongue skink at my consultation with an eye infection. When he stuck his blue tongue out at me, I noticed that I prefer to look at it through a camera from a distance away!

I hope to meet you at one of our clinics soon!