Laser therapy
De Dierenkliniek offers laser treatments for pets. Our state-of-the-art lasers provide painless and precise treatment for a variety of conditions, including inflammation, pain and stiffness. Laser therapy can help speed up the healing process and reduce pain and inflammation.
For example, think of:
Pain relief: laser therapy can help reduce pain and inflammation caused by conditions such as arthritis, muscle pain and back pain.
Healing of injuries: laser therapy can help speed up the healing process of injuries, such as cuts, burns and rashes.
Treatment of skin conditions: laser therapy can be used to treat skin conditions such as hot spots, eczema and fungal infections.
Improving the immune system: laser therapy can strengthen the animal's immune system, improving its ability to fight off disease and infection.
Our experienced veterinarians evaluate each animal individually and determine if laser therapy is right for your pet. Let your pet enjoy a faster and more comfortable recovery period with laser treatments at De Dierenkliniek.
Want to know more? Be sure to contact us.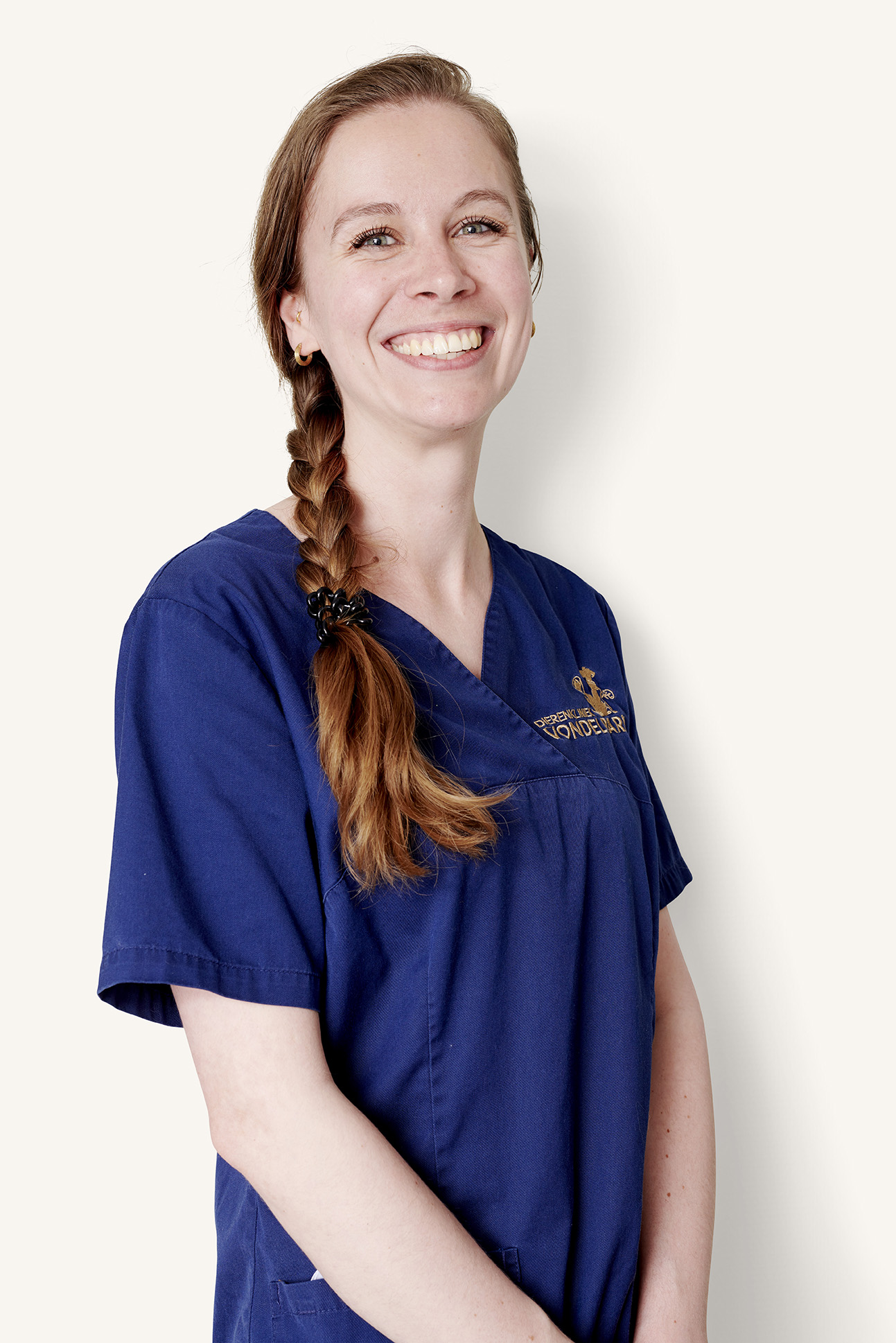 Arthritis Consultant
Our nurse Marieke Drieling
has specialized on the topics of osteoarthritis, rehabilitation and movement therapy. Do you have any questions about this? Please feel free to contact
us!
Also interesting