Ultrasound & X-ray
At De Dierenkliniek we work with both ultrasound and X-ray. Both methods can help in making an accurate diagnosis.
Ultrasound
De Dierenkliniek offers you the opportunity to have an ultrasound of your pet. Through an ultrasound the organs can be well visualized. Organs that can be well seen on an ultrasound are the spleen, liver, stomach, intestines, kidneys, uterus, bladder and prostate. In addition, ultrasound can detect pregnancy at an early stage.
Ultrasound uses ultrasonic sound waves. The (inaudible) sound waves pass through the animal's body and are reflected by the internal organs/tissues. The returning sound waves are captured by the ultrasound probe and processed into an image on the monitor. The sound waves do not contain radiation and are therefore harmless to you or your pet.
Most ultrasounds can be done by our own veterinarians. For the more specialized ultrasounds, we will refer you to a specialist or a specialist will visit us at the clinic. If there is an emergency ultrasound that our own veterinarian cannot perform, we will immediately arrange for your pet to go elsewhere. For example, we work together with the Medisch Centrum voor Dieren and the University for companion animals in Utrecht.
Preparing for an ultrasound
In some cases, it is important for your pet to not eat 12 hours before the ultrasound in order to get a good image of the stomach and/or intestines, for example.
For a bladder ultrasound, the bladder should be full. This allows a good look at the bladder wall and, if necessary, a bladder or urine puncture can be taken. So in this case, you should remove the litter box in a timely manner or not let your dog out for a while.
To get a good image, the fur must be shaved away. So your pet will have a bald spot after the ultrasound. Thankfully, this will grow back on its own.
In most cases, an ultrasound can simply be done while your pet is awake. In some cases, such as when a biopsy needs to be taken, we recommend that the ultrasound be done under anesthesia. Your pet should then have en empty stomach and is not allowed to eat 12 hours prior to the ultrasound.
X-ray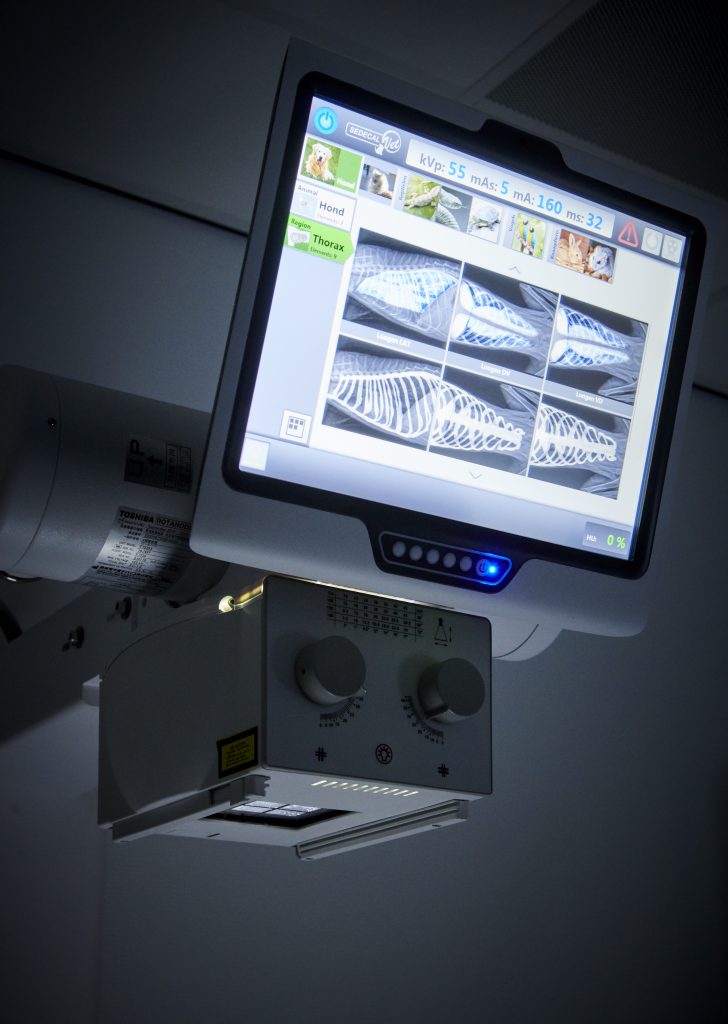 X-rays, or radiographs, are a very important part of good veterinary medicine. For example, X-rays can be used to obtain a good picture of conditions of the skeletal, thoracic and abdominal cavities. Examples of conditions that can be assessed through x-rays are:
Bone fractures
Wear and tear of joints (osteoarthritis)
Hernias in the spinal cord
Hip dysplasia and/or elbow dysplasia
Foreign objects in the gastrointestinal tract (corpus alienum)
Enlargement of the heart
Fluid in the chest cavity
We work with a digital x-ray system at all of our clinics, which allows the photos taken to be reviewed immediately. In some cases, we send the x-rays to a specialist. The results then take a little longer.
X-ray preparation
In some cases, x-rays must be taken under anesthesia. In this case, it is important that your pet has an empty stomach. This means that he/she cannot have any food for 12 hours before the appointment.
X-rays are taken by radiation. Because of this radiation, only strictly necessary people are allowed to be in the x-ray room. This is required by law and means that you may not be present when the X-ray is being taken. Once the photos are taken, you will be called in to discuss the results of the photos with you.
Dental x-rays
In order to take good dental X-rays we have a special dental X-ray system. We consider dental x-rays essential in performing good dentistry. A large number of conditions are not visible in an animal's mouth but are visible on an X-ray. Especially in cats, many hidden lesions can be seen. For this reason, we routinely perform a dental x-ray of all elements in animals.
Do you have any questions about this subject? Please do not hesitate to contact us.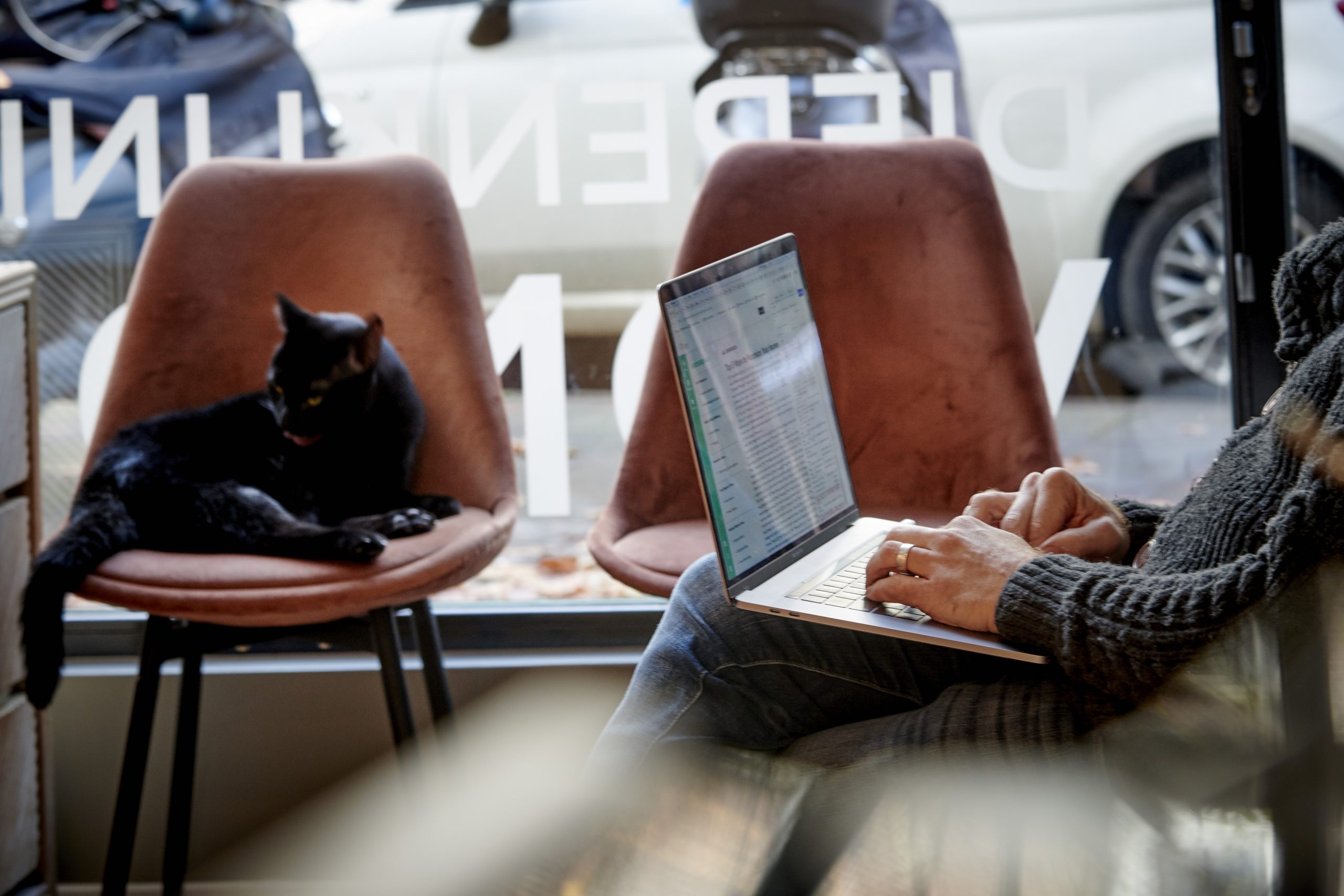 Feel at home at our clinics!
Our clinics breathe the same homey and warm atmosphere; feel free to stop by and take a look!