Vacancy Veterinary Technician – location Spaarne
About our clinic
Dierenkliniek Spaarne is a modern clinic located in Heemstede. The atmosphere is warm and homely. The animal is our focus, but the owner who comes along is just as important. Dierenkliniek Spaarne is the smaller sister of Dierenkliniek Vondelpark (Amsterdam) and exists since November 2019. In a short time we have managed to establish a good name and a loyal, growing clientele. We are a veterinary clinic for high-quality veterinary medicine that meets the needs of pet owners. For example, we use state-of-the-art equipment, act with knowledge of the latest insights in veterinary medicine and strive to limit the use of antibiotics. We operate extensively and perform high-level dentistry. We do all this with a healthy dose of humor and sensitivity. Our close team is the basis of our success, both professionally and in terms of working atmosphere.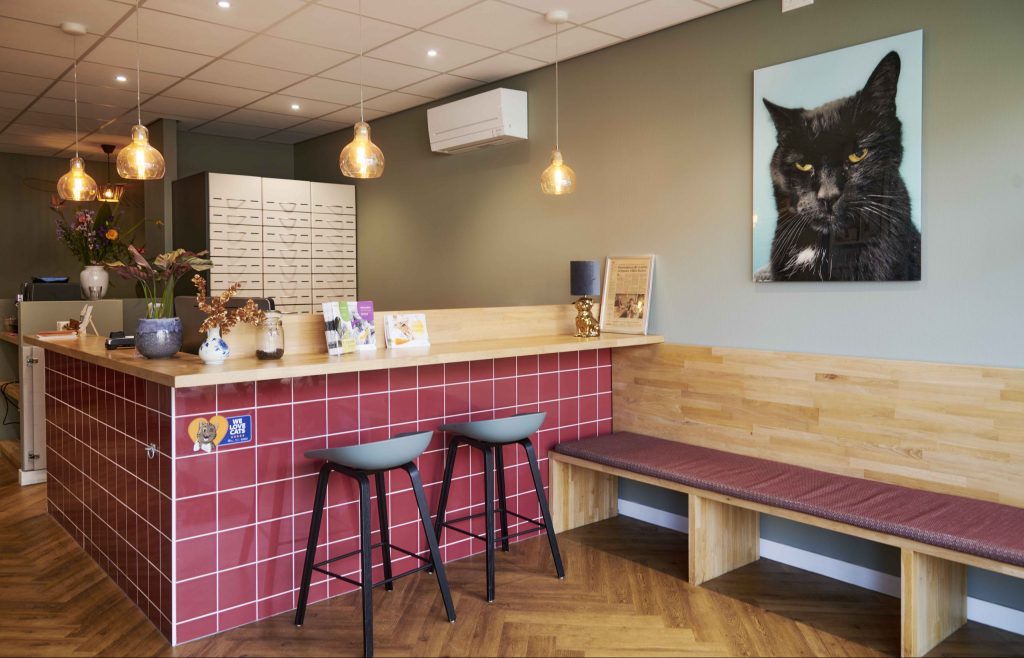 About the vacancy
More and more people know how to find Dierenkliniek Spaarne. We are therefore looking for an independent and customer-friendly veterinary technician with a sense of humor, who wants to make a nice step in his or her career. You will be part of a nice and intimate team. We offer both first- and second-line care. We have a special and loyal clientele, many continuing education opportunities, the freedom to realize good ideas and possibly even run your own consultations.
Furthermore, we offer our team the opportunity to specialize in a topic of their choice: for example, we have specialists in cat medicine, dermatology, dentistry, surgery, nutrition or behavior. By mutual agreement, something is possible for everyone, including you. Payment above collective bargaining agreement. And….. our emergency services are taken care of by the Medisch Centrum voor Dieren and Evidensia Dierenziekenhuis Amsterdam. Also very nice; you can park your car in front of the door for free!
Does this look like something for you? Then send us your CV and motivation letter using the button below!