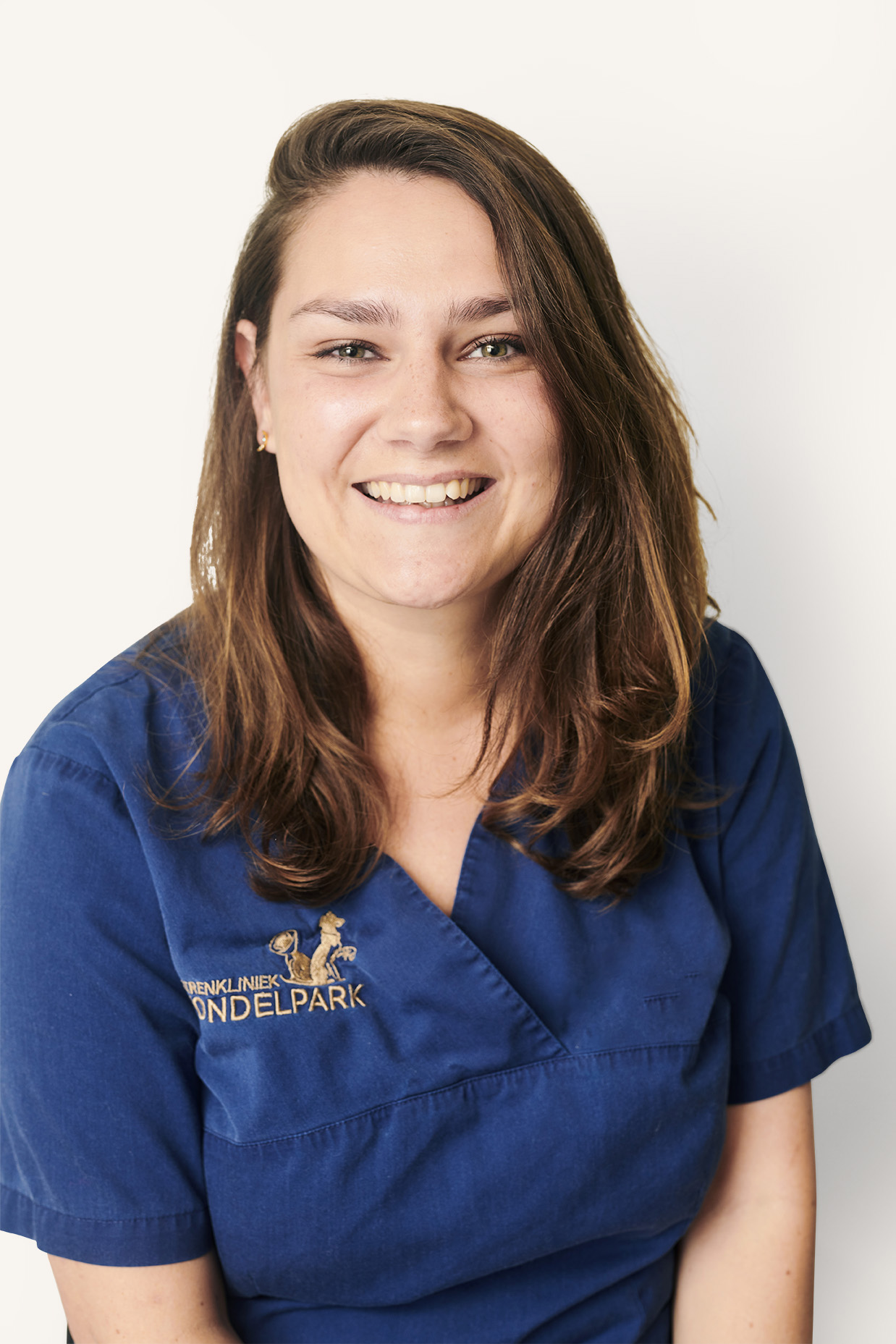 Valentine Savelberg
My name is Valentine, I was born in the Netherlands, but because I have moved so many times since I was five, I call myself a 'citizen of the world'! I have been living in Amsterdam for almost five years now with my sweet dog Rio.

I started at Dierenkliniek Vondelpark as an intern in July 2021, and fortunately I was allowed to continue working full-time as a paraveterinarian after that! Actually, I have felt a connection with the clinic for much longer, because I had been coming here as a client with our family dog since 2013. Before my internship here, I worked as a reception supervisor at several hotels, including Soho House Amsterdam. Before starting this wonderful adventure, I did Hotelschool The Hague and graduated in 2018 with a bachelors in Business Administration.

My experiences as a paraveterinarian are still very fresh, and I am learning every day! My craziest experience is that I had to shower and wash my hair when I learned how to empty anal glands….

I often spend a long weekend in Spain enjoying the sun and eating tapas because my mother lives there!