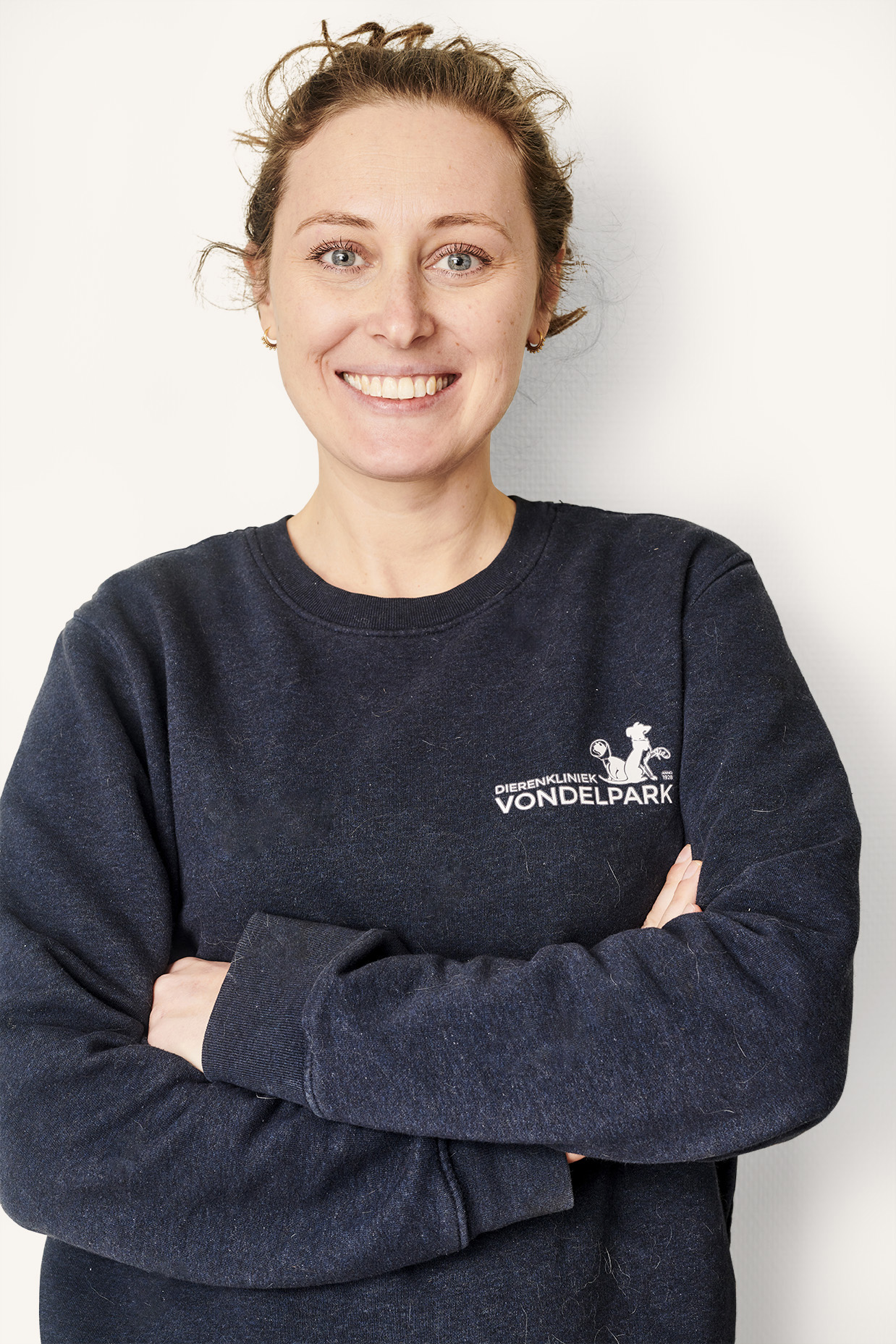 Nirita Brand
Let me introduce myself: my name is Nirita Brand – Vos.

I have been working at De Dierenkliniek since 2018. With great pleasure, because it may be said: we have the nicest clients, the best colleagues and the sweetest pets there are ;-). And that's what makes our work so much fun!

Within the clinic you will find me a lot in the dentistry area, which is one of my great passions. I also enjoy doing ultrasounds and have a special interest in rabbits and rodents. And of course, I am also regularly in the consulting room.

At home in Utrecht I live with my husband Jedide, cat Amy and since August 2022 also with little son Siem. When I have the time, I love to cook and bake, but I can also really enjoy having someone else cooking for me. I am not a very sporty type… But you also need people to keep the couch warm, right?

See you soon at the clinic!