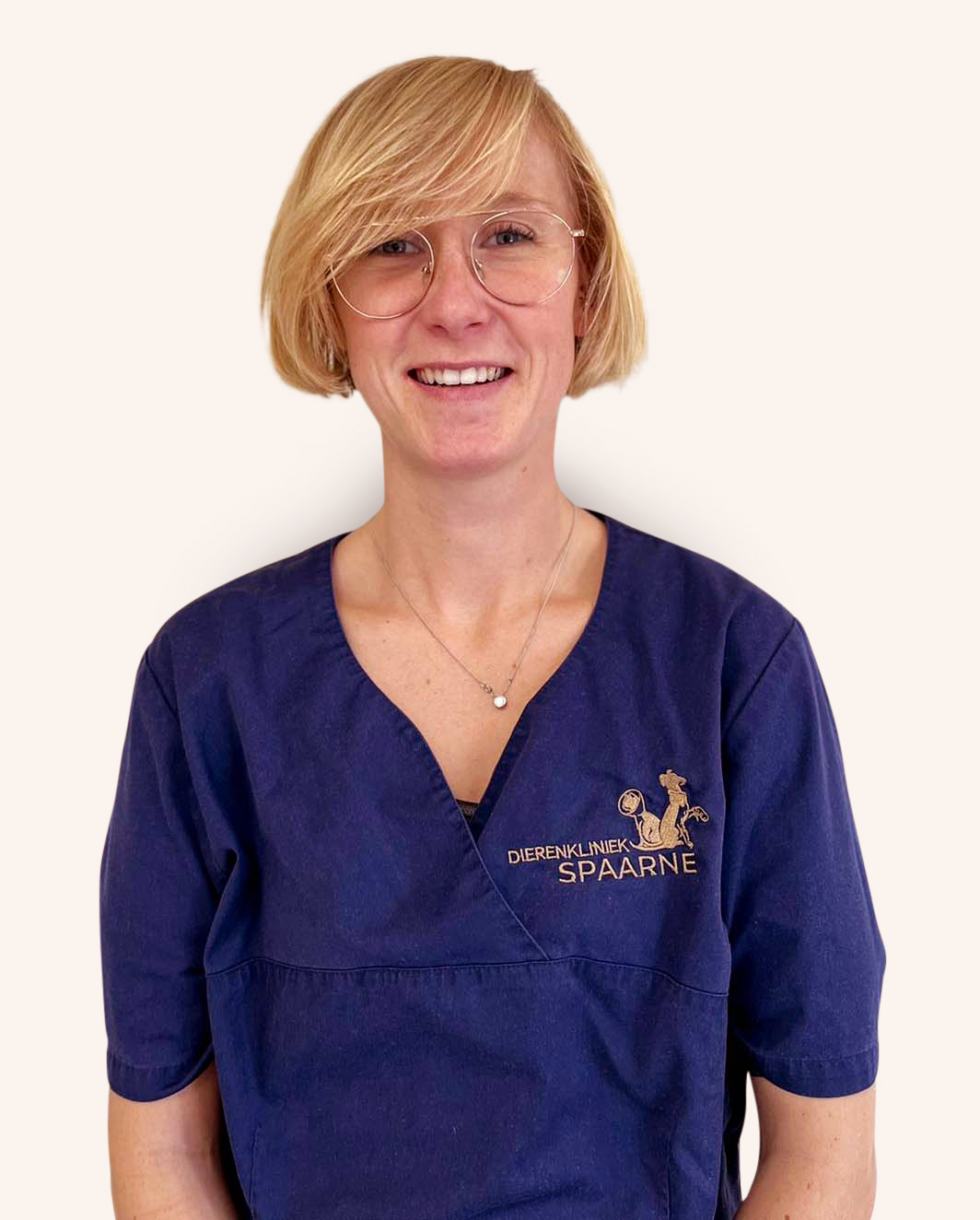 Michelle de Nieuwe
Hi all,

My name is Michelle, I have been working at The Animal Clinic since October 2022. I live with my dog Blitz in Velserbroek.

My passion has always been with animals, which is why the decision to become a paraveterinarian was made without a doubt. In June 2017, I graduated from the Clusius College in Alkmaar. Over time, I started specialising in diabetes and anaesthesia. Currently, I am specialising in nutritional counselling and dermatology.

Besides my work, I can often be found in nature with Blitz and with horses. I can also be found in the gym twice a week for a crossfit class. In my remaining free time, I spend a lot of time out with my friends.

I hope to be able to help you and your pet to your complete satisfaction. Hope to see you soon at the practice!