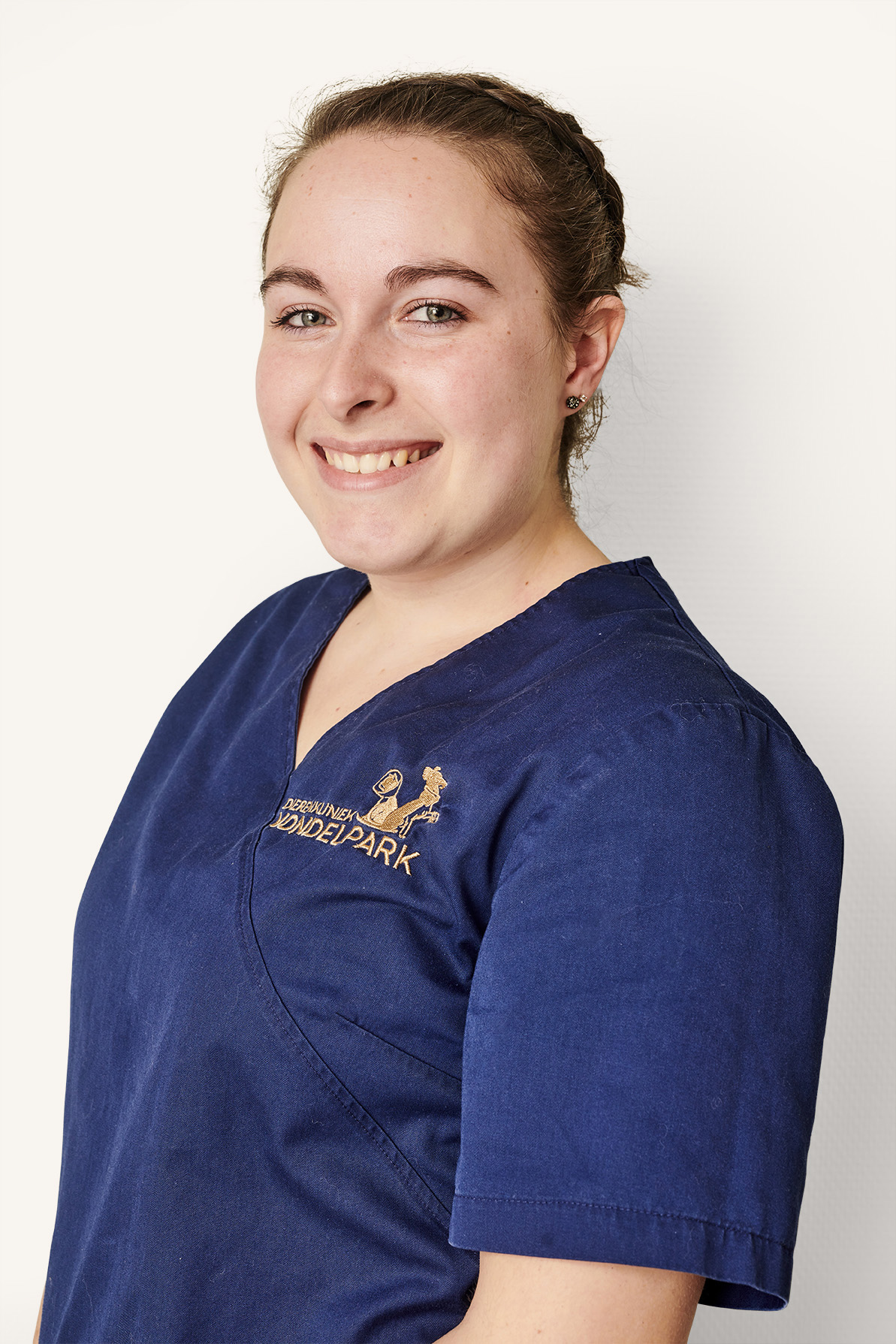 Mascha Bergs
Hi!

I'm Mascha and live in Lisse. I am half of a twin and owner of a very sweet black cat Ruby. What no one knows about me? That I am double twin, because my zodiac sign is also twin.

I have been working at De Dierenkliniek since December 2021 and am having a great time here. Before, I worked for 6,5 years at Ranzijn Alkmaar as a paraveterinarian and deputy head of department. I learned a lot, but it was time for a new challenge and I certainly found it here! I did my paraveterinary studies at Wellant College in Aalsmeer and want to specialise soon.

In all the years that I have been working as an paraveterinarian technician, I have experienced many crazy things, including a large American Stafford who had eaten his owner's screws off the ground. His whole belly was full of screws! How cool is it to see the X-ray of this. We successfully removed them and the dog is doing very well!

See you soon!