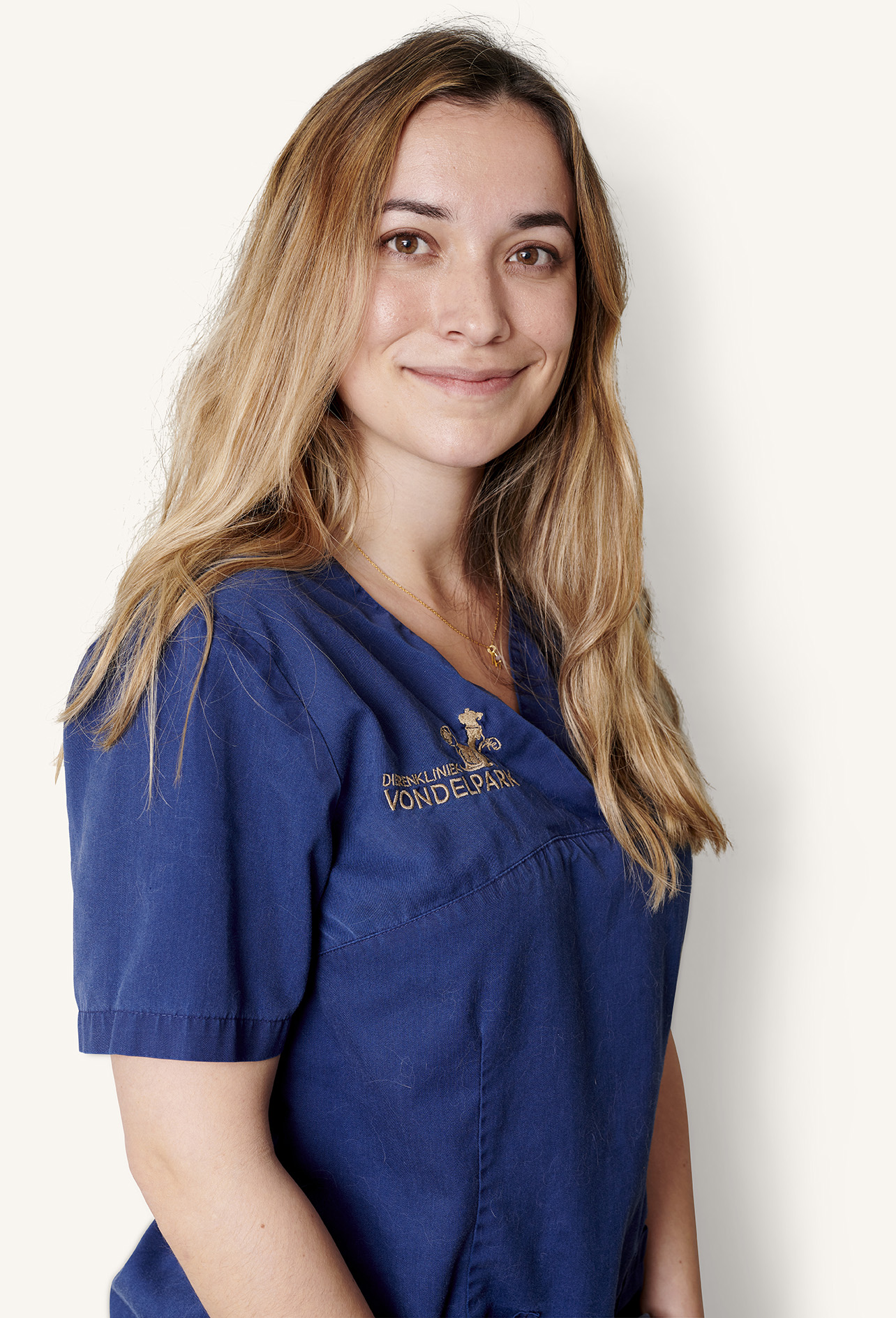 Mariana Gomes
I am Mariana Gomes, a veterinarian from the island of Madeira, Portugal.

When I was looking for a clinic to work in Amsterdam, I quickly realised I wanted to work at Dierenkliniek Vondelpark – good team, cat friendly and lots of opportunities to learn. I joined our team in December 2021; before that I worked in a cat hospital in Lisbon.

I studied at the University of Évora in Portugal and have a special interest in cat medicine. Consequently, my thesis was on the "Cat Friendly Approach". At De Dierenkliniek, I am the so-called 'Cat Advocate', ensuring that we work according to the Gold Status Cat Friendly Clinic protocols.

As a vet who does not (yet) speak Dutch very well, I had to learn very quickly what "brokjes" meant. In my spare time, I enjoy listening to podcasts.