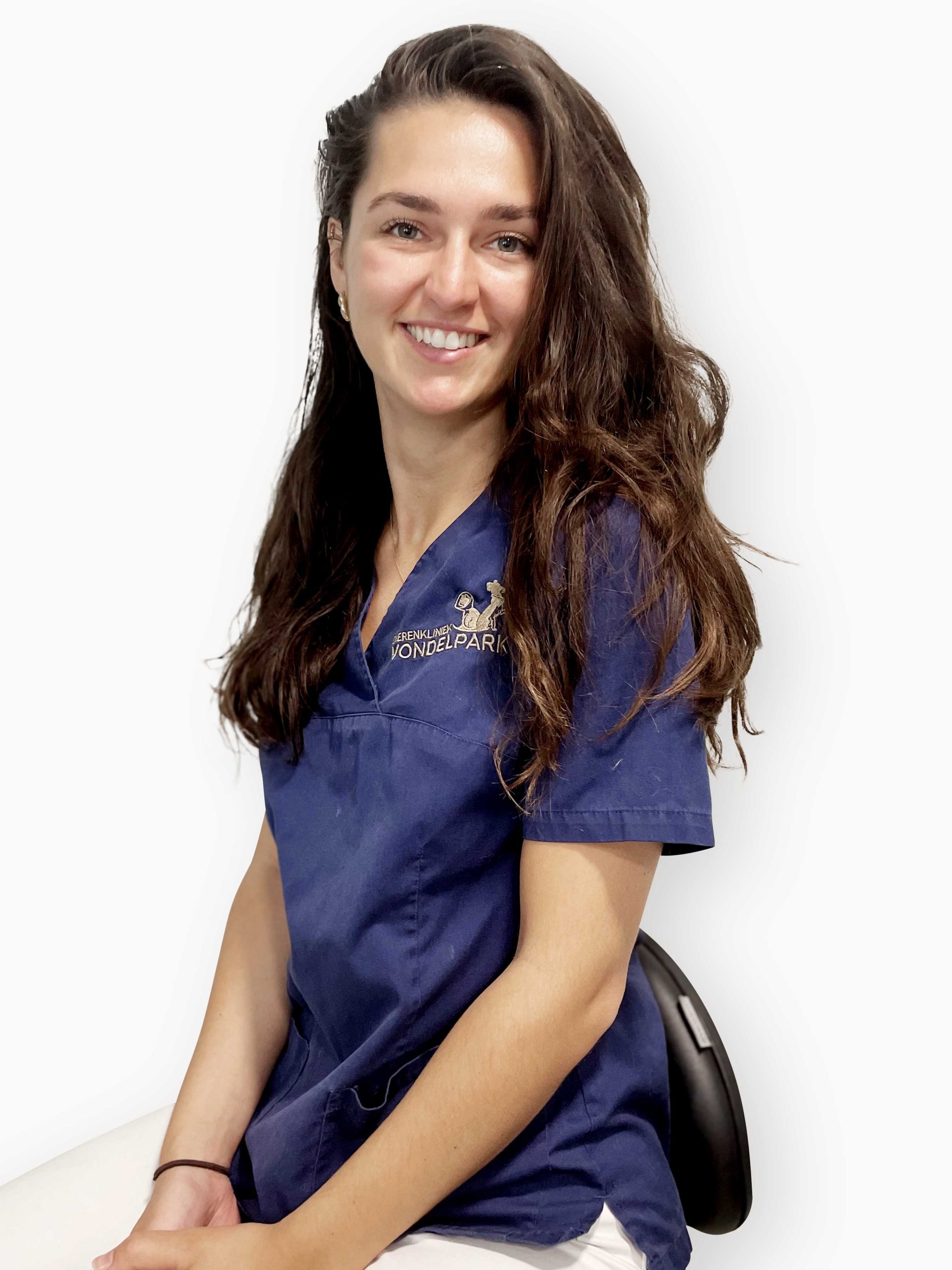 Maaike de Jong
Ever since I can remember, I have always loved animals and everything related to them. So it was no surprise for anyone that I wanted to become a veterinarian. After being eliminated the first year I started to study biology. I couldn't believe my luck the following year when I was accepted at Veterinary Medicine at the University of Utrecht. In 2021, I did my final internship as a co-assistant at De Dierenkliniek and I have enjoyed sticking around here ever since. The close-knit team, the lovely patients and their committed owners, and the many opportunities the clinics offer really appealed to me.

What I like about working as a vet is that no two days are the same: one minute you are getting a sweet litter of puppies for their first vaccinations and the next you are helping an animal in need coming in as an emergency. I love seeing the connection owners have with their animal and will always do my utmost best to find a suitable solution together. Dogs, cats, rabbits, guinea pigs, but also reptiles, nothing is too crazy for me.

I hope to meet you and your four-legged friend soon!