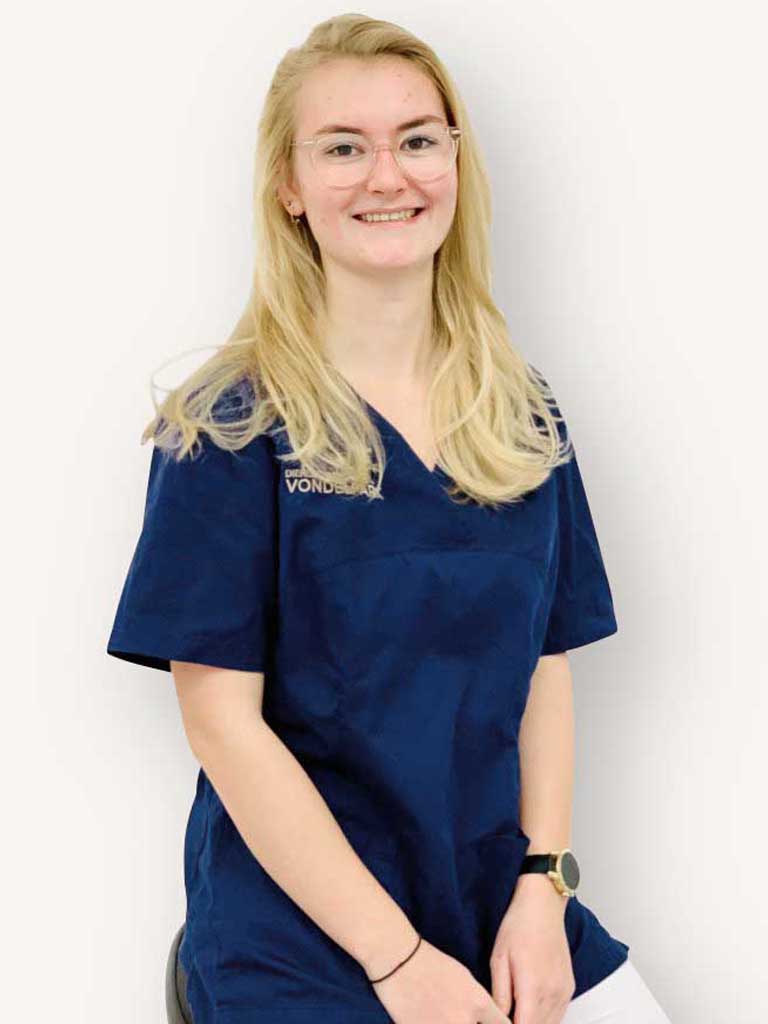 Lotte Gunter
Hi all!

My name is Lotte. I live together with my husband, daughter, cat and two rabbits in Zaandam. All my life I have been passionate about animals; we have always had many different pets. When I was four years old, I told the teacher at school that I wanted to become an animal caretaker. So I succeeded 🙂

After graduating as a veterinary technician, I first worked for a while at an emergency clinic where I learned a lot. Because I wanted to settle down more, I chose to work at De Dierenkliniek in October 2019. What I especially like about our clinics is the friendly atmosphere within the practice, both from the colleagues and with the pet owners. I also find it very nice to be able to build a bond with our regular customers and to be there for you at all times.

My greatest passion within working in our clinic is my specialisation for chronic kidney patients. I follow up all kidney patients as often as necessary and provide the owners with set guidance that varies by animal (usually cats). In the kidney patients, I regularly measure blood pressure, test blood and urine levels and perform general physical examinations.

I hope to get to know you all. See you soon!