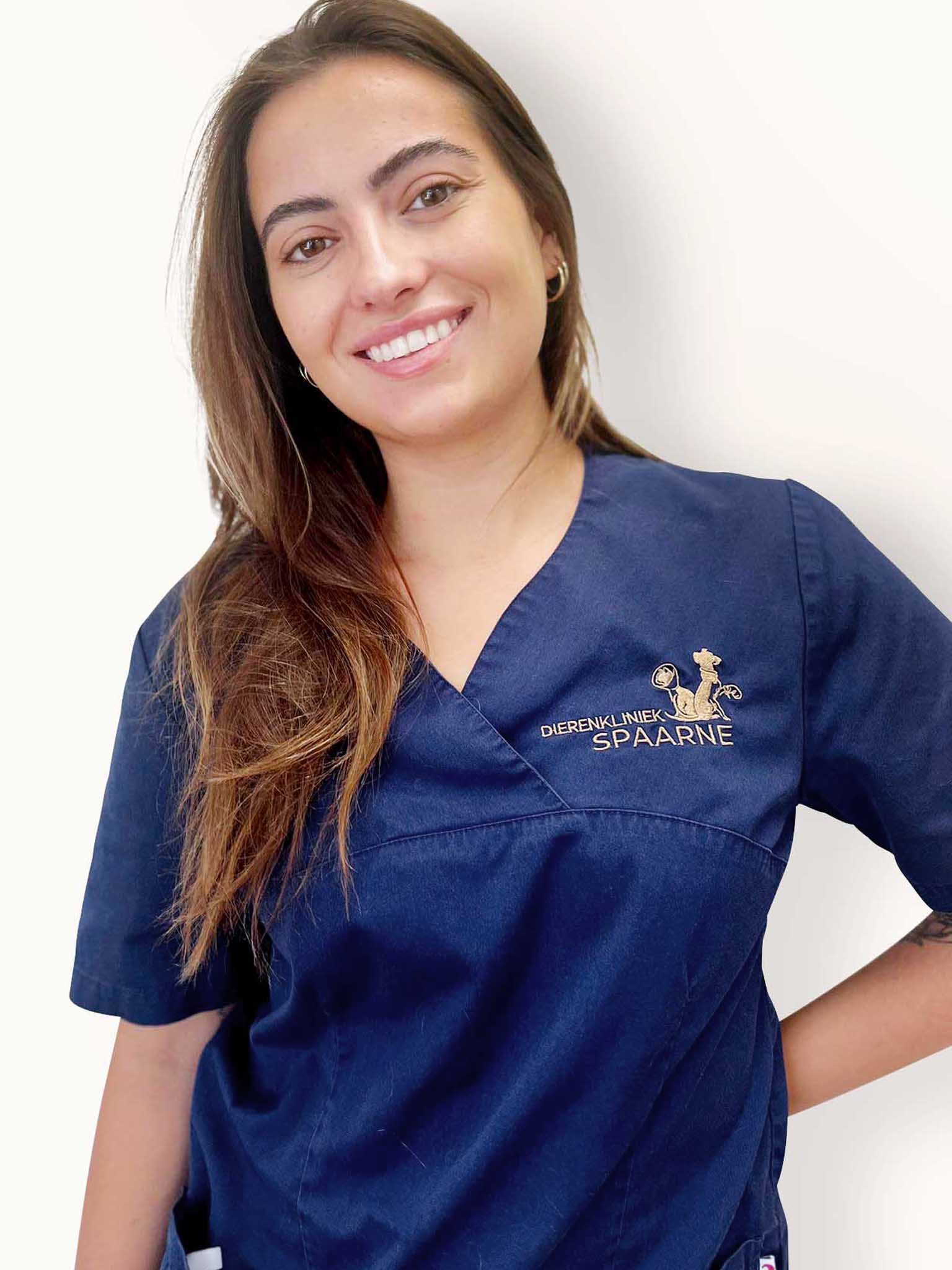 Kim de Groot
Hi all!

My name is Kim and I live in Amsterdam. I have been working at De DIerenkliniek since May 2022, before that I worked me another pet clinic.

When I first came to Dierenkliniek Vondelpark, I immediately felt at home because of the warm and close-knit atmosphere. I have been graduated as a paraveterinarian in June 2021, so I am still learning a lot, and I enjoy doing so every single day. What I like about the work is that it is so varying and challenging, and you experience many special things. Once, for example, I assisted in the caesarean section of a dog, which I thought was really cool!

Besides my passion of working with animals, I love to take beautiful trips and be in nature.
Hope to meet you and your pets at the clinic soon!