Laboratory research
In order to diagnose a patient correctly, it is often necessary to perform additional tests. At all our locations, we have a modern and extensive laboratory where we can perform blood tests, urine and stool tests, cytological examinations, among others. We often have the results the same day, so that – if necessary – a treatment plan can be start immediately.
Blood test
Our clinics have equipment capable of performing a comprehensive blood test. Among other things, we can examine the following values:
The values of various organs, such as the liver, kidneys, thyroid, pancreas and heart.
Glucose
Progesterone
The electrolytes; calcium, phosphate, natrium and potassium
Albumin and globulin proteins
The blood count; the red and white blood cells (anemia or inflammation)
The viral infections FIV, FeLV and Parvo.
Urine testing
Urine can say a lot about your pet's health. For example, the examination is essential for complaints such as excessive drinking and urination, urinating blood, incontinence, diabetes and bladder or kidney problems. Among the things we measure during a urinalysis are pH and specific gravity, red and white blood cells, glucose, protein, nitrite and ketostatic substances. In addition, we look under the microscope to see if the urine contains grit, crystals, bacteria or other abnormal cells. We also have the option of using an Uricult®. This is a dipslide method that detects bacteria and yeasts in urine.
Fecal examination
Fecal testing can be a very valuable diagnostic tool. It is important in gastrointestinal complaints, such as diarrhea, poor eating, or just eating a lot and still losing weight. At De Dierenkliniek, we can examine feces for various parasites, such as worms, worm eggs or the common giardia parasite.
Cytology
In skin and ear problems, among others, we frequently use microscopic examination. If necessary, we make special colorings of the examination material, making cells, bacteria, yeasts and fungi more visible. This can help in determining the cause of the problem and therefore in instituting the appropriate therapy.
External laboratories
The examinations that we cannot perform in-house, such as tissue examination and bacteriological examination, are sent to a specialized laboratory. As soon as we have a result, you will be called by a veterinarian who will go over it with you in detail. We cooperate with IDEXX laboratory, University Veterinary Diagnostic Laboratory and Wageningen University & Research.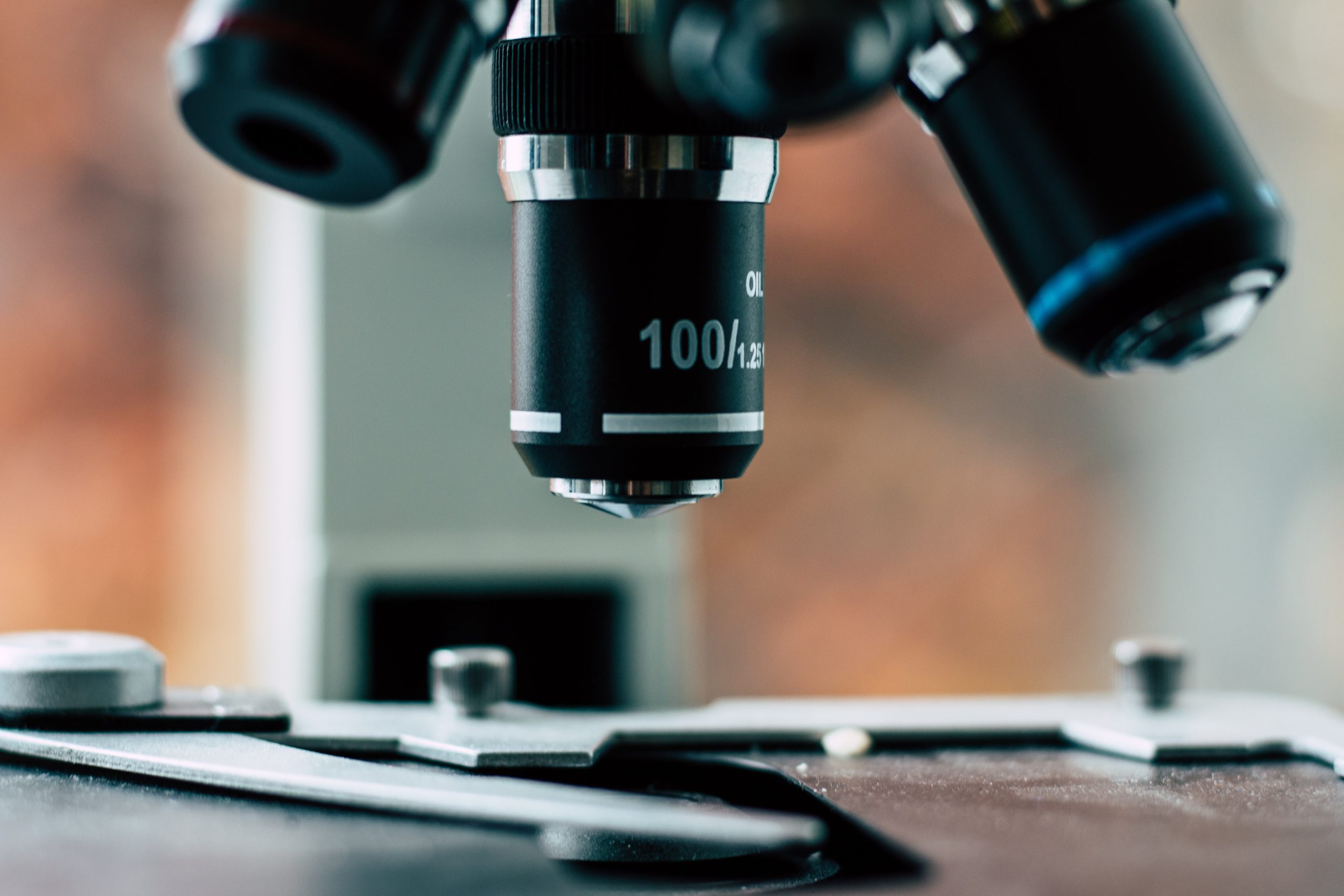 In-house laboratory
We often have same-day results of the various laboratory tests we can perform at De Dierenkliniek.